Stoner turns down Austrian GP wildcard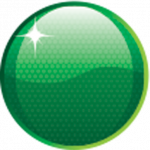 Casey Stoner has declined an offer to make his competitive MotoGP return at this weekend's Austrian Grand Prix.
Ducati applied for a wildcard entry for the two-time world champion according to a report in Italian newspaper Gazzetta Dello Sport.
However, the 30-year-old Ducati test rider has elected against making a comeback this weekend, with the ride now awarded to the marque's fellow development rider Michele Pirro.
Stoner has been linked to a MotoGP race return ever since he rejoined Ducati as a test rider in the off-season.
The Australian has conducted three tests for the squad with his latest appearance at the Red Bull Ring last month, where he ended up third overall.
Ducati team manager Davide Tardozzi admits he expected Stoner to decline the offer, but insists the 2007 and 2011 world champion was equipped to fight for a podium had he chosen to race this weekend.
Stoner's last race appearance came at Valencia in 2012 after announcing his retirement from the sport earlier that year.
"The way I have got to know Casey over these months, his choice has not surprised me," said Tardozzi.
"However – speaking as a fan – I would have loved seeing a champion like him returning to the track.
"Had he chosen to race, he could have fought for the podium. And I mean any step of the podium.
"Had he asked us to race, we would have obviously replied positively, but he has always appeared reluctant at that prospect."