Bryan Clauson's death helps save five lives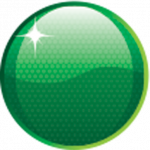 The family of fallen dirt track and part-time IndyCar racer Bryan Clauson said he has helped save the lives of five people
Clauson was critically injured in a crash at the Belleville Nationals in Kansas before being airlifted to Bryan Medical Centre in Nebraska. His death was later announced by USAC and the Indianapolis Motor Speedway.
In a touching message spread across social media, Clauson's family said they 'had felt Bryan's generosity through his life'.
The 27-year-old's death has further raised awareness about the importance of organ donations.
Clauson's death comes 12 months after Justin Wilson died in an IndyCar crash at Pocono, who also provided others with the gift of life by donating organs.
Read the full Clauson family message below.
We would all like to thank you for all of your prayers and concerns over the last few days. It provided strength and comfort during a very difficult time for us.
Nothing prepares you for these moments. We have all watched from afar as other families have had to face their own tragedies or been there to support our family and friends as they have spent their own time in the hospital. However, nothing makes you ready to say goodbye. You take each moment as it comes and we could not have made it to this point with out all of you.
One of the gifts that Bryan gave us while we sat next to him praying for some good news, was the moment we found out that he was an organ donor.
It shouldn't have surprised us. All of us have felt Bryan's generosity throughout his life. The gift of life is the most amazing gesture and Bryan will live on not only through us and all the people he touched along the way, but from the lucky individuals that will benefit from Bryan making a decision to be a donor.
It was not lost on our family as we sat huddled around him, holding his hands, comforting him and each other, saying our last goodbye that five families were also sitting in a hospital room somewhere, comforting their loved one and each other while praying for a miracle that Bryan ultimately delivered for them. We are so proud of our Bryan for making this decision.
The Nebraska Organ Recovery team made the entire process very comforting. Their compassion, love, and respect when treating Bryan did not go unnoticed. We want to acknowledge every member of the Nebraska Organ Recovery team. Thank you for loving our Bryan.
If you are a donor, thank you. If you are not, please consider for a moment becoming one. We have seen first hand how amazing it feels on both sides of the coin. It is the greatest gift that one person can give another. We promise.
Again, thank you for all of your thoughts, prayers and friendship. We look forward to seeing you at the races.
Lauren, Tim, Di, Taylor