Capo secures shock F3 Masters drive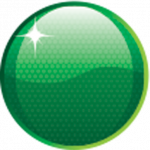 Rising Australian star Ricky Capo is set to contest the prestigious Masters of Formula 3 at Zandvoort later this month.
Reports have confirmed that last year's Australian Formula 3 winner is a surprise inclusion in the line-up at the renowned British Fortec Motorsport squad for the August 20-21 race at the Dutch circuit.
The non championship event is regarded as the second biggest F3 race in the world outside of the time honoured Macau Grand Prix.
The race will see Capo make his debut in the European F3 scene having competed in the Australian F3 series in 2014 and 2015.
He has spent the majority of this season focussing on a campaign in the Australian GT Championship behind the wheel of a family run BMW Z4 GT3.
Capo's last taste of single seaters however came in a one-off Australian F3 drive at Sydney Motorsport Park last month.
The Masters of Formula 3 has become a proving ground for future talent with, David Coulthard, Lewis Hamilton, Nico Hulkenberg, Valtteri Bottas and Max Verstappen all among the previous winners.