Karting's Race of Stars to expand in 2016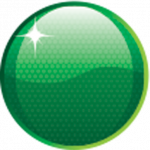 The international karting Race of Stars event will expand to a three-day format at the Gold Coast Motorsport Training Centre at Pimpana.
Run as part of the SuperFest of events attached to the Castrol Gold Coast 600, the event will run from October 14-16.
"It's fantastic to be able to support the Race of Stars again in 2016, an event that has become one of the most exciting and anticipated off track events in the Gold Coast calendar," Supercars Off Track Event Manager Shane Porter said.
"We have visitors who fly in from all over the world to take part and its great to be able to get behind Karting Australia as part of the celebration in the lead up to the Supercars Castrol Gold Coast 600."
The Race of Stars will see drivers from as young 10 through to the most experienced in the international-standard KZ2 class in action at speeds close to 150km/h in action.
"Since the first event in 2013 the Race of Stars has been developed into the 'jewel in the crown' of Australian karting," Karting Australia chief executive Kelvin O'Reilly said.
"The Race of Stars is one of the most unique karting events in the world and provides a karting event that the Gold Coast community can proudly call their own.
"The involvement and support of Supercars through SuperFest is tremendous for the sport of karting."
Karting classes that will form part of the Race of Stars event will be announced in the coming days.
Competitors wishing to receive an invitation for the event should register their details by CLICKING HERE.