CAMS gives Toyota coupes green light amid recall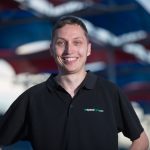 Up to 33 of the 38 cars which are set to contest the Sydney Motorsport round of the Toyota 86 Racing Series are believed to be affected by Toyota's recent national recall for the road car version of the rear-drive coupe.
However, while the category has issued a bulletin to its competitors warning of the recall, CAMS has given the green light for the cars to compete in round two from August 26-28.
The recall centres around a power steering assist problem with more than 100 of the affected models thought to be in circulation on the domestic motorsport scene.
Toyota Australia announced that almost 15,000 models built from April 2012 to March 2015 are affected by the recall.
The power steering assist problem, caused by the wearing of a sensor, is understood at the lower end of the scale relating to vehicle recalls.
It is believed the problem is only an issue at low parking speeds, with a failure increasing the steering load required.
The loss of power steering assist will not affect the steering mechanism of the car.
However, the Toyota 86 Racing Series will thoroughly inspect vehicles prior to each session at the Sydney circuit as a precaution.
Toyota's recall statement:
"The recall impacts right-hand drive vehicles that are equipped with driver's knee airbags.
"Due to an improper wire harness layout, there is a possibility that the electric power steering harness may interfere with the instrumental panel lower cover which contains the driver's knee airbag on Australian specification vehicles.
"If this happens, there could be an electrical contact failure which may result in the loss of power steering assist.
"A warning light would then illuminate on the dashboard along with a short audible warning whilst manual steering would be maintained.
"To rectify this condition, the power steering electronic control unit and wire harness will be replaced in all impacted vehicles.
"There have been 62 reports in Australia with no accidents or injuries reported as a result of this condition."