Bathurst 6 Hour on course for capacity grid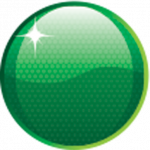 The Bathurst 6 Hour is well on the way to securing a capacity grid after receiving forms from 36 competitors in just eight days since entries officially opened.
Half of the capacity 72 car grid for the April 14-16 Mount Panorama production car race has been filled by competitors from five states, including 26 different entrants/teams.
The makeup of the entries features an even balance between returning teams who competed this year and new competitors.
"We knew there would be high demand and that we would likely see more than the 50 entries received in 2016, however the early reaction has been larger than expected," said event director James O'Brien.
"We are working towards the real possibility of a full grid in a major Bathurst endurance race for the first time in decades and there is a great deal of excitement around that.
"Whilst entries remain open until March, we would encourage those teams intending to enter, to do so soon as the grid could be full before the closing date."
Entries for the Bathurst 6 Hour, which forms a round of the Australian Production Car Series, will remain open until March 10 next year.
Event organisers have also confirmed an improved television package for next year's meeting with a two hour highlights show due to be shown on SBS in the weeks after the race.