Wolff urges F1 to scrap track limits ruling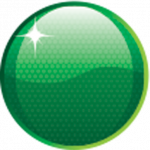 Mercedes boss Toto Wolff believes a move to scrap the clampdown on track limits would enhance the spectacle of Formula 1.
Track limits has emerged as a talking point in the F1 paddock after the FIA chose to enforce penalties for exceeding the confines of the track at certain corners during the German Grand Prix.
The move arrives after a meeting of the F1 Strategy Group agreed to abolish such penalties for drivers utilising the run-off areas.
Wolff feels the current ruling prohibits drivers from pushing their cars to limit amid fears of penalties.
The Mercedes team principal does however concede that track limit rules should only be used for particularly dangerous parts of circuits.
"If you go off the track you should be hitting a wall or on a gravel bed and if there's tarmac, let them take the quickest line. What's the difference?" said Wolff.
"We have a million miles of run-off areas and it becomes less and less spectacular and we wonder why we have audiences with less interest in what we do.
"So my opinion is that be it Club or Copse (at Silverstone) or whatever, just let them drive the quickest line.
"If it is somewhere really unsafe because we are coming too close to the barriers, or when you rejoin you are putting others in danger, then look at the specifics of that one corner.
"But for the rest, just let them go, let them drive, (create) spectacular pictures.
"If you start to analyse the white line and whether a driver has put two centimetres of his tyre on a white line and his lap time is going away, nobody understands anymore.
"This is not long jump, where two centimetres make the jump invalid, this is a six-kilometre track and two centimetres shouldn't be changing that."