Earnhardt jr focussed on NASCAR return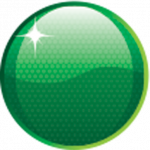 Dale Earnhardt jr remains fully focussed on making his NASCAR Sprint Cup return having dismissed suggestions that his illness may force him to retire from the sport.
The NASCAR Sprint Cup star has been sidelined from racing following last month's round in Kentucky after suffering from concussion-like symptoms.
Earnhardt is set to miss five races after doctors failed to give him the all-clear for this weekend's Watkins Glen round and the visit to Bristol Motor Speedway later this month.
The Hendrick Motorsport driver spoke to media for the first time since his diagnosis at Watkins Glen where he confirmed that doctors have assured he will make a full recovery.
Earlier this week doctors claimed that Earnhardt's symptoms have been triggered by a crash he sustained at Michigan in June.
The 41-year-old fan favourite also refuted talk of retirement on several occasions during a press conference on Friday.
"Our intentions are to get (medically) cleared and get back to racing," said Earnhardt jr, when asked if he had contemplated retirement.
"My doctor thinks to get through the therapy and the symptoms you don't need to be adding stress to your life because the stress will slow down the process.
"So, going into those kind of conversations aren't even necessary at this point. The point right now is just to get healthy – just to get right. I'm not thinking about the 'what ifs.'
"I'm listening to my doctors and went into this with the intentions of getting back in the car when we get cleared.
"It's frustrating that I've had to miss this many races. When we first went into the doctor's office, we never anticipated being out this long. But, unfortunately, it's a slower process.
"There are no guidelines or rulebook or consistent history on how long this takes to clear up.
"We're just having to be patient. My doctors feel great about the opportunity that I will not only be healthy again, but they can make my brain stronger to make it withstand a common event."
Four-time NASCAR Sprint Cup champion Jeff Gordon will deputise for Earnhardt jr at Watkins Glen and Bristol Motor Speedway.