Barrichello confirmed for KZ World Championships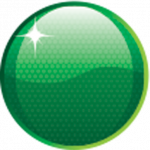 Former grand prix star Rubens Barrichello will take part in the CIK-FIA World KZ Championships at Kristianstad, Sweden, later this month.
Birel ART confirmed Barrichello's place in the championships scheduled from August 31-September 4.
Now a regular in the Brazilian Stock Car Championship, Barrichello scored a long list of karting victories before he plunged into a Formula 1 career spanning 322 starts from 1993-2011.
The 44-year-old Brazilian, who captured 11 grand prix wins during his time occupied at Jordan, Stewart, Ferrari, Honda, Brawn and Williams, won his national junior karting championships in 1983 and 1984, before winning senior A titles from 1986-1988.
"I am delighted to have accepted the invitation of the Chairman Ronni Sala and my great friend Jordon Lennox-Lamb to become part of this great team," Barrichelllo said.
"At 44 years of age, I never thought of competing in a karting championship and when I told my children, they were very enthusiastic.
"I'm training a lot and my commitment is 100 percent, just like on the eve of a Formula One Grand Prix."
Barrichello's recent karting exploits include a win in the Desafio International das Estrelas in 2008.
Driving for Birel ART, he was fourth in the Rotax Max Challenge Grand Finals (DD2) in Portimao last year.
This year he won the IRMC South America after sweeping the heats, pre-final and gaining pole position.