Earnhardt jr enforced NASCAR lay-off extended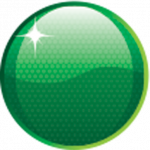 Jeff Gordon will continue to pilot the Hendrick Motorsport #88 entry for the next two NASCAR Sprint Cup races after Dale Earnhardt jr follows medical advice to remain out of competition.
Earnhardt jr  has been out of action following the Kentucky round last month after suffering concussion-like symptoms which doctors believe stems from an accident at Michigan in June.
The NASCAR star has since undergone a medical evaluation at the University of Pittsburgh Medical Centre, where he was refused clearance to race at Watkins Glen this weekend.
As result Gordon, who has come out of retirement, will continue to deputise for the 41-year-old for this weekend's race and the following round at Bristol Motor Speedway.
Gordon has driven the #88 the past two races at Pocono and Indianapolis, while Alex Bowman piloted the car at New Hampshire.
"We have a break in the schedule after Watkins Glen, so the extra week of recovery time will certainly be a benefit," said team owner Rick Hendrick.
"Dale (Earnhardt) will be back when he's ready, and we're looking forward to that happening, but the priority continues to be his health and well-being.
"We'll keep our focus on that and let the doctors guide us."
While his return date is yet to be confirmed, Earnhardt Jr. is feeling confident regarding his recovery progress.
"Excited to report I had a great trip to the doctor today for evaluation. Doctors and I both are feeling positive about the progress," read a post on Earnhardt jr's official Twitter account.