Ricciardo claims Driver of the Day award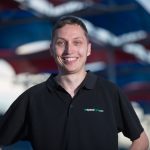 Daniel Ricciardo has been voted by fans as the 'Driver of the Day' following his impressive run to second at the German Grand Prix.
The Australian produced arguably his best drive of the season as he picked off Red Bull team-mate Max Verstappen and Mercedes' Nico Rosberg to claim his third podium of the campaign.
Ricciardo occupied third for much of the race but an inspired double stint on super-soft tyres saw him catch and pass Verstappen for second, behind eventual winner Lewis Hamilton.
The 27-year-old's result helped Red Bull move ahead of Ferrari in the constructors' standings with the Milton Keynes squad opening up a 14 point gap.
It is the first time Ricciardo has won the new-for-2016 Driver of the Day prize, which is awarded after each race.
Driver of the Day awards winners to date:
Australia – Romain Grosjean (6th)
Bahrain – Romain Grosjean (5th)
China – Daniil Kvyat (3rd)
Russia – Kevin Magnussen (7th)
Spain – Max Verstappen (1st)
Monaco – Sergio Pérez (3rd)
Canada – Max Verstappen (4th)
Azerbaijan – Sergio Pérez (3rd)
Austria – Max Verstappen (2nd)
Britain – Max Verstappen (2nd)
Hungary – Kimi Räikkönen (6th)
Germany – Daniel Ricciardo (2nd)