Raikkonen: Ferrari must work hard to arrest slump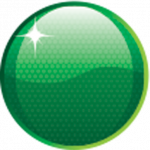 Kimi Raikkonen says Ferrari will have to work hard during the mid-season break to turn around its 'painful' form.
The Scuderia has slipped to third in the constructors' standings behind Red Bull following another lacklustre showing at the German Grand Prix.
Ferrari has scored 50 points compared to Red Bull's 80 in the last two races, while Raikkonen and Sebastian Vettel have been absent from the podium since the former's third place in Austria.
This form slump has seen them lose touch with Mercedes and fall behind Red Bull, who have now opened up a 14 point lead over the Maranello team.
Raikkonen was left frustrated after coming home sixth at Hockenheim on Sunday having been unable to match the pace of the Red Bulls.
The Finn is now pinning his hopes on the team finding some improvements in the four week break.
"Everybody can see where we finished and it's obviously a bit painful for all of us," said Raikkonen.
"But this is how it is right now and we just have to work hard and improve.
"Obviously we want to win and beat everybody, that's always the aim in racing.
"We were ahead of Red Bull, now Red Bull has got ahead of us.
"Hopefully we can challenge both of them (Red Bull and Mercedes) later on but it's not going to be easy.
"Hopefully we find some tools to make our car quicker.
"Obviously, Spa is a completely different layout to here so it might be different.
"But we have work to be done to get where we want to be. We need to improve."
Ferrari boss Maurizio Arrivabene admits his team's development rate has struggled since the Spanish Grand Prix, but is far from being resigned to defeat.
The squad has also undergone a change to it's technical department following the departure of James Allison, which could lead to a further restructure.
"We know where we have to work now and we have to do it as soon as possible, even if it is not easy," said Arriavbene.
"You have two types of down-force – one is aerodynamic and the other is mechanical… we have to work in both areas.
"I have to say they (Red Bull) have improved quite well.
"It has been in our minds, but it doesn't mean we are going to surrender – we have to think and we have to react."
Meanwhile, the team has begun testing the all new 2017 wet specification tyres at its Fiorano test track ahead of their introduction next year.