Ecclestone pilot arrested in kidnap case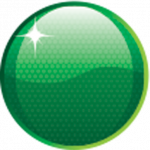 A helicopter pilot that worked for Bernie Ecclestone has been arrested in connection with the kidnap of the Formula 1 boss' mother-in-law.
Jorge Eurico da Silva has been detained by Brazilian police along with two other suspects for their involvement in the abduction of Aparecida Schunck in Sao Paulo.
Eurico da Silva has been alleged as the mastermind of the operation.
Schunck, the mother of Ecclestone's wife Fabiana Flosi, was freed with no apparent ransom being paid after being held by kidnappers for several days.
A $48.7 million AUD ransom for her release was initially demanded.