Pagenaud wins, Power second at Mid-Ohio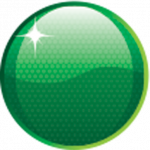 Simon Pagenaud has overcome crippling back pain to regain his winning form in the Honda Indy 200 at Mid-Ohio.
Pagenaud completed the 90-lap race by beating his Penske team-mate and chief protagonist Will Power by 4.1s.
The Andretti Autosport driver Carlos Munoz was third as Pagenaud extended his lead to 58 points over Power.
Pagenaud, who had complained of severe back pain earlier in the weekend, was treated with painkillers by the IndyCar medical team to get him through the remainder of the round.
The Frenchman sized up Power on a restart with just over 30 laps remaining with the pair making contact a couple of times in the heat of battle before Pagenaud slipped past in a hard but fair dice to move into second position.
Stan Sport is the only way to watch every round of the INDYCAR SERIES. Click here for all the action streaming ad-free, live and on demand.
Conor Daly (Dale Coyne Racing) remained in the lead but had to pit for fuel with six laps remaining before finishing sixth while James Hinchcliffe (Schmidt-Peterson) and Graham Rahal (Rahal/Letterman/Lanigan) was fourth.
Pagenaud had to be helped out of his car on returning to victory lane, although he had thanked medical staff with helping him to get through a weekend which was pivotal to his title chances.
"My back was fine all race thanks to the IndyCar medical," Pagenaud said.
"It was fair and clean (the dice with Power). I never lost faith and when it was time to push it was easy to put down some fast laps."
Power was left regretting being slow to react to Pagenaud's charge on a restart but congratulated his rival on a fair fight.
"I was sleeping on the that bloody restart. I should have been more in it," Power said.
"Then I got on the marbles and it was a good clean battle (with Pagenaud). He saw there was an opportunity and he was on top of it as he should."
Pagenaud and Power were the only two in the top five in the points not to have problems with Helio Castroneves (Team Penske) finishing 15th while Scott Dixon (Ganassi) was ultimately forced out of the running after a tangle with Castroneves on lap 15 with Josef Newgarden (Ed Carpenter Racing) finishing 10th.
The result is that Dixon has dropped one place to fifth in the standings as his charge to defend his title from last season remains on the edge.
It was Pagenaud's fourth win of the season after he recorded three consecutive victories in a purple patch that ended at the Indianapolis road course race in early May.
Takuma Sato (AJ Foyt) and Sebastien Bourdais (KSVH) came together with four laps to go as the latter slewed into the back of the Japanese driver sending both off course.
Sato was able to rejoin but Bourdais was buried in a sand trap.
RESULT: Honda Indy 300 at Mid-Ohio
| | | | | |
| --- | --- | --- | --- | --- |
| Pos | Driver | Car/Engine | Laps | Time/Delay |
| 1 | Simon Pagenaud | Dallara/Chevrolet | 90 | 1h 49:59.6875 |
| 2 | Will Power | Dallara/Chevrolet | 90 | 4.1620 |
| 3 | Carlos Munoz | Dallara/Honda | 90 | 6.5662 |
| 4 | Graham Rahal | Dallara/Honda | 90 | 7.0196 |
| 5 | James Hinchcliffe | Dallara/Honda | 90 | 11.1260 |
| 6 | Conor Daly | Dallara/Honda | 90 | 11.8526 |
| 7 | Spencer Pigot | Dallara/Chevrolet | 90 | 12.8831 |
| 8 | Charlie Kimball | Dallara/Chevrolet | 90 | 15.0016 |
| 9 | Takuma Sato | Dallara/Honda | 90 | 18.0128 |
| 10 | Josef Newgarden | Dallara/Chevrolet | 90 | 18.5404 |
| 11 | Juan Pablo Montoya | Dallara/Chevrolet | 90 | 20.6074 |
| 12 | Tony Kanaan | Dallara/Chevrolet | 90 | 23.9632 |
| 13 | Marco Andretti | Dallara/Honda | 90 | 24.7606 |
| 14 | Alexander Rossi | Dallara/Honda | 90 | 25.5191 |
| 15 | Helio Castroneves | Dallara/Chevrolet | 90 | 26.6191 |
| 16 | Max Chilton | Dallara/Chevrolet | 90 | 26.8199 |
| 17 | Mikhail Aleshin | Dallara/Honda | 90 | 42.7274 |
| 18 | Ryan Hunter-Reay | Dallara/Honda | 90 | 53.5383 |
| 19 | R.C. Enerson | Dallara/Honda | 89 | 1 Lap |
| 20 | Sebastien Bourdais | Dallara/Chevrolet | 86 | Spun off |
| 21 | Jack Hawksworth | Dallara/Honda | 60 | Contact |
| 22 | Scott Dixon | Dallara/Chevrolet | 27 | Mechanical |
Points standings
| | | |
| --- | --- | --- |
| Pos | Driver | Points |
| 1 | Simon Pagenaud | 484 |
| 2 | Will Power | 426 |
| 3 | Helio Castroneves | 373 |
| 4 | Josef Newgarden | 364 |
| 5 | Scott Dixon | 357 |
| 6 | Tony Kanaan | 357 |
| 7 | James Hinchcliffe | 329 |
| 8 | Carlos Munoz | 328 |
| 9 | Graham Rahal | 324 |
| 10 | Charlie Kimball | 318 |
| 11 | Alexander Rossi | 316 |
| 12 | Juan Pablo Montoya | 299 |
| 13 | Ryan Hunter-Reay | 294 |
| 14 | Sebastien Bourdais | 283 |
| 15 | Takuma Sato | 257 |
| 16 | Mikhail Aleshin | 243 |
| 17 | Conor Daly | 240 |
| 18 | Marco Andretti | 237 |
| 19 | Max Chilton | 187 |
| 20 | Jack Hawksworth | 162 |
| 21 | Spencer Pigot | 134 |
| 22 | Gabby Chaves | 105 |
| 23 | J.R. Hildebrand | 84 |
| 24 | Oriol Servia | 72 |
| 25 | Luca Filippi | 61 |
| 26 | Townsend Bell | 55 |
| 27 | Ed Carpenter | 45 |
| 28 | Matthew Brabham | 37 |
| 29 | Alex Tagliani | 35 |
| 30 | Pippa Mann | 33 |
| 31 | Sage Karam | 22 |
| 32 | Bryan Clauson | 21 |
| 33 | Stefan Wilson | 14 |
| 34 | Buddy Lazier | 12 |
| 35 | R.C. Enerson | 11 |

 
s