Mozzie's Supercheap Auto Performer of the Month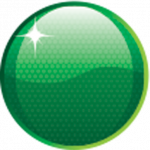 The latest series of contenders have been selected for Mozzie's Supercheap Auto Performer of the Month
The five which have been selected for July are:
*Mark Webber cracks first WEC win of season
*Chris Pither's landmark QR pole
*Will Power's Toronto IndyCar victory
*Glenn Seton's 20th to 1st drive in TCM
*DJR Team Penske's rapid repair job
Speedcafe.com and Supercheap Auto One Plus Club members are giving fans a chance at a prize by voting on their favourite video or photograph of the month.
Fans who vote for the most popular video or image will go into the draw to win the monthly prize of a $200 Supercheap Auto Gift Card.
The latest winner of the $200 Supercheap Auto gift card is John-Paul Cronin. The next monthly winner will be announced on August 30.
CLICK HERE to see the July contenders and how to lodge your vote, which is open to Australian and New Zealand residents.