F1 cockpit protection delayed until 2018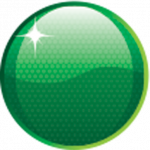 The Formula 1 Strategy Group has voted against the planned 2017 introduction of the Halo cockpit safety device.
Teams met at Geneva on Thursday to discuss a range of issues regarding the sport before declaring that the Halo system, which has undergone extensive testing this year, is not ready to be made mandatory next year.
The FIA has since confirmed that the Strategy Group has agreed to introduce a full frontal cockpit safety device for the 2018 campaign.
Halo has emerged as the FIA's preferred safety device option after Red Bull's aeroscreen concept failed safety tests.
"The Strategy Group agreed unanimously that the 2018 season will see the introduction of frontal cockpit protection for Formula 1 cars in order to significantly enhance the safety of drivers," read an FIA statement.
"It was decided that owing to the relatively short timeframe until the commencement of the 2017 Formula 1 season it would be prudent to use the remainder of this year and early next year to further evaluate the full potential of all options before final confirmation.
"This will include undertaking multiple on-track tests of the 'halo' system in practice sessions during the rest of this season and during the first part of the 2017 season.
"While the halo is currently the preferred option, as it provides the broadest solution to date, the consensus among the Strategy Group was that another year of development could result in an even more complete solution."
The FIA had the option to force the introduction of cockpit safety device for 2017 on safety grounds but has decided against taking up that approach.