Technical chief James Allison splits with Ferrari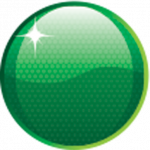 Ferrari has announced the departure of its Formula 1 technical director James Allison following the Brit's three-year tenure with the Maranello squad.
At a time when Ferrari have been struggling to make an impact on the sustained Mercedes domination, Allison and the team have cut short a contract extension that was to see him remain until the end of 2018.
However the team released a statement saying that 'Scuderia Ferrari and James Allison jointly decided to part ways.
Team principal Maurizio Arrivabene said: "The team would like to thank James for his commitment and sacrifice during the time spent together, and wishes him success and serenity for his future endeavors."
Allison had joined Ferrari after helping the Lotus, now Renault, team claim brief success in 2012 and 2013.
"During the years I spent at Ferrari, at two different stages and covering different roles, I could get to know and appreciate the value of the team and of the people, women and men, which are part of it," Allison said.
"I want to thank them all for the great professional and human experience we shared. I wish everybody a happy future with lots of success."
Mattia Binotto is set to immediately step into the breach left by Allison.