Formula V8 3.5 to join 2017 WEC support bill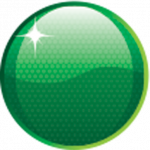 Formula V8 3.5 will become an official support category to the FIA World Endurance Championship next year.
The single seater series will join the WEC at six rounds, including Silverstone, Nurburgring, Spa-Francorchamps, Bahrain International Circuit, Fuji International Speedway and Mexico's Autodromo Hermanos Rodriguez venue.
The arrangement is a boost for the Formula V8 3.5 category which lost manufacturer support from Renault at the end of last season.
Next year will see the series compete outside of Europe for the fist time since 2002.
"Today, I am pleased to announce that this agreement with the FIA World Endurance Championship is the most exciting project of my professional career," said Jaime Alguersuari Sr, boss of Formula V8 3.5 promoter RPM Racing.
"The new series, linked to the FIA WEC, is a historic challenge because a single-seater championship of this level has never before offered such a wide international calendar at an affordable budget.
"Racing in the same major events where official manufacturer teams from renowned automotive brands such as Toyota, Audi, Porsche as well as Ferrari, Aston Martin, Ford and Corvette are competing in the world's leading endurance championship, will allow our talented drivers to show off their skills in front of a prestigious and knowledgeable audience."
The move has been welcomed by WEC boss Gerard Neveu who believes the category will add to the appeal of the championship's race weekends.
Neveu also confirmed that top performers from the Formula V8 3.5 Championship will be offered an opportunity to take part in the WEC's end of season rookie test at Bahrain.
"This single-seater championship has demonstrated for many years how very appealing and exciting it can be, while at the same time providing many great champions," said Neveu.
"It makes sense to offer to the new generation of drivers access to a well-established championship such as the FIA WEC.
"The fact that the champions will have an opportunity to take part in the WEC's official rookie test at the end of the season will be additional motivation and a target for everyone on the grid.
"This combination of Formula V8 3.5 and sports prototype and GT cars, in the same place at the same time, will provide great racing over the same weekend, a real festival of motorsport."