Keselowski escapes huge testing crash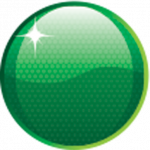 Brad Keselowski has emerged unscathed after a frightening crash in testing at Watkins Glen.
The 2012 Sprint Cup champion suffered a high speed shunt when his rear brakes failed heading into Turn 1 on a flying lap at the upstate New York venue.
As result the Penske Ford made head-on contact with tyre barrier which caused extensive damage to the front of his car.
Keselowski was taken to the circuit's medical centre where he was evaluated and released without injury.
The incident occurred just moments after posting a new fastest time (1:10.80s) in the opening session of the two-day test.
"Just the pedal went to the floor," Keselowski told NASCAR.com.
"It means that you've lost brakes on one of the corners. At a track like this, you're already on the edge. You don't have any room or margin for something to fail. That's the way it is."
Testing continues tomorrow featuring 16 drivers from the Sprint Cup field.
The NASCAR Sprint Cup will host a round at the venue on August 7.
VIDEO: Keselowski crash onboard
I'm ok! pic.twitter.com/Cu9yPYQnFG

— Brad Keselowski (@keselowski) July 26, 2016