Australian Speedway team forced into Race-Off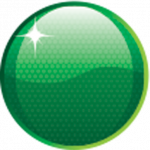 Australia's Monster Energy Speedway World Cup team has been pushed into Friday's last chance Race-Off after a spirited fight with Sweden in Vastervik saw the Aussies fall eight points short.
The Australian team led by former World Champion Chris Holder and recent Grand Prix winner, Jason Doyle were up against it in front of a partisan Swedish crowd, however were able to gain the early ascendency when Andreas Jonsson was excluded for tapping the tapes in the opening race.
The Swedes took until the eighth heat to draw level with the Australians – however the Jonsson exclusion was the only blot on the blue and yellow copybook, the team not finishing outside the top two positions in the 19 races after that.
The Aussies drifted behind the Swedes past the midway point. An ill-timed attempt at strategy by Doyle to tactically place the Australians six points behind the opposition in heat 14 so they could invoke the double point Joker Card didn't pay off, Doyle winning the race at snail's pace with Jonsson following at a similar speed.
Heat 16 was the last opportunity for Lemon to play his Joker Card and he sent Chris Holder out in a stacked heat against the lively Antonio Lindback and American legend, Greg Hancock.
The three Grand Prix stars put on an exhibition of high class speedway.
Although Holder led at several stages throughout the race, it ultimately fell the way of the determined Lindback. Holder earned two points from his third placed finish. This would also virtually spell the end of the Australian charge.
Lemon's choice of experience in Holder and Doyle and youth in Victorian Max Fricke and New South Welshman Sam Masters went perilously close to paying dividends, however it was the home squad who booked their ticket to Belle Vue, Manchester on Saturday to take on Great Britain and the might of Poland.
In the final place for the Race-Off the United States and Germany had a mega battle that raged for the entire 20 heats.
Ultimately, the Americans secured the final Race-Off place alongside Australia, Denmark and Russia. That event will take place on Friday evening (Saturday morning Australian time) at Belle Vue with the victorious team filling the final spot in the Final.
VIDEO: Highlights of Australia's Speedway World Cup stoush