Australian 400 Thunder series releases calendar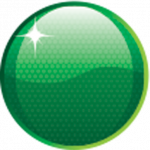 The 400 Thunder Australian Professional Drag Racing Series has confirmed a nine round 2016/2017 calendar.
The series will begin at Springmount Raceway in Queensland from October 1 before concluding at the showpiece 50th anniversary running of the Winternationals at Willowbank Raceway from June 8-11.
Australia's premier drag racing series will also make three visits to Sydney Dragway beginning with the East Coast Nationals (November 4-5), before the Santos Summernationals (January 21) and the Nitro Champs (April 14-15).
In addition to the Winternationals, Queensland's Willowbank Raceway has earned two further slots on the schedule with the New Years Series (January 7) and the Santos Super 3 (April 14-15).
Perth Motorplex returns with two meetings including the Goldenstates (February 3-4) and Westernationals (March 4-5), although both events are subject to sanctioning body approval.
"We are excited to announce the 400 Thunder Championship Series Calendar for the 2016/2017 season," read statement from 400 Thunder.
"The upcoming season will be action packed excitement for both racers and spectators alike.
"We look forward to kicking off the season in just a few months at Springmount Raceway, and concluding the season with the 50th anniversary of the Winternationals at Willowbank Raceway."
Following the release of the calendar, American sanctioning body the International Hot Rod Association (IHRA) has stepped up its commitment to the Australian series.
The organisation is set to open up an Australian office in Sydney to help over see its expansion.
"It's exciting to see a renewed interest in Australian drag racing through 400 Thunder and new IHRA member tracks," said Chris Lencheski, CEO of IRG Sports and Entertainment, which owns the IHRA.
"We're delighted to expand our association with the 400 Thunder through ownership of the IHRA Australia, as well as introducing our established sponsors into the 400 Thunder Series.
"Our goal is to take the 400 Thunder Series across Australasia and do whatever is needed to make this happen.
"In addition to building on the 400 Thunder brand, we are looking to grow our investment into the Australian market as we look to secure more tracks under the IHRA banner and expand our IHRA membership base Down Under.
"As part of this initiative, we intend to establish a locally based IHRA office and local staff with the goal to provide member services second to none."
400 Thunder 2016/2017 Calendar
| | | | |
| --- | --- | --- | --- |
| Round 1 | Springmount Pro Event | Springmount Raceway, QLD | October 1 |
| Round 2 | East Coast Nationals | Sydney Dragway, NSW | November 4-5 |
| Round 3 | New Years Series | Willowbank Raceway, QLD | January 7 |
| Round 4 | Santos Summernationals | Sydney Dragway, NSW | January 21 |
| Round 5 | Goldenstates | Perth Motorplex, WA | February 3-4 |
| Round 6 | Westernationals | Perth Motorplex, WA | March 4-5 |
| Round 7 | Santos Super 3 | Willowbank Raceway, QLD | April 14-15 |
| Round 8 | 2017 Nitro Champs | Sydney Dragway, NSW | May 5-6 |
| Round 9 | 50th Winternatioanls | Willowbank Raceway, QLD | June 8-11 |