WEC champs earn redemption in Germany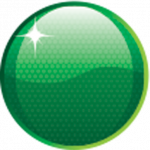 The title-winning Porsche crew have arrested a frustrating first half of the World Endurance Championship by winning the 6 Hours of the Nurburgring.
It took four races into the WEC season for Mark Webber, Brendon Hartley and Timo Bernhard to bounce back and reclaim the form which saw it dominate in 2015.
The #1 Porsche 919 had an enthralling dice with Audi in the opening hours after the Ingolstadt maker saw its two R18 e-tron quattro diesels trade the lead.
However in the end the #1 Porsche saluted when time was called, 53.7s ahead of the #8 Audi of Lucas di Grassi, Loic Duval and Oliver Jarvis.
The #7 Audi shared by Marcel Fassler and Andre Lotterer completed the podium.
Porsche's title leading #2 machine of Neel Jani, Marc Lieb and Romain Dumas was 1:37s behind in fourth place after receiving a drive through penalty for avoidable contact with a backmarker.
With Bernhard at the wheel, the #1 Porsche overcame a puncture early in proceedings.
Webber paid tribute to the mechanics on the #1 machine after repeating their win at the celebrated German circuit last year.
"It was an exceptional performance against strong competition," Webber said.
"This is the day of the mechanics of car number 1 who had some tough times recently and it is good points for the constructors' championship."
The #5 Toyota TS050 of Kazuki Nakajima, Anthony Davidson and Sebastien Buemi was fifth ahead of the #6 Toyota of Stephane Sarrazin, Mike Conway and Kamui Kobayashi.
There was an intense battle between Lotterer and Jani late in the race which saw the #2 Porsche ultimately come in for repairs to its damaged rear wing.
LMP2 honours were taken by Nicolas Lapierre, Stephane Richelmi and Gustavo Menezes in the Signatech Alpine which realised a third consecutive victory for the crew.
In GTE Pro, the AF Corse Ferrari 488 of Gianmaria Bruni and James Calado with another AF Corse 488 driven by Davide Rigon and Sam Bird claiming second.
The Nicki Thiim and Marcos Sorensen Aston Martin Vantage was in charge for a long period of proceedings but ultimately paid a heavy price in a green flag pit stop.
The GTE AM honours went to Pedro Lamy, Mathias Lauda and Paul Dalla Lana in the Aston Martin Vantage.
A post-race sequel saw  the customer KCMG Porsche 911 RSR driven by Christian Ried, Wolf Henzler and Joel Camanthias stripped of second place in the class after a ride height breach.
Subsequently the #83 AF Corse Ferrari 458 Italia GT moves up to second in the class.
See below full results for the Nurburgring 6 Hour
| Pos | Class | Driver | Team | Car | Gap |
| --- | --- | --- | --- | --- | --- |
| 1 | LMP1 | T.Bernhard, M.Webber, B.Hartley | Porsche Team | Porsche | 6:01m16.18s |
| 2 | LMP1 | L.di Grassi, L.Duval, O.Jarvis | Audi Sport Team Joest | Audi | 53.78 |
| 3 | LMP1 | M.Fassler, A.Lotterer | Audi Sport Team Joest | Audi | 54.48 |
| 4 | LMP1 | R.Dumas, N.Jani, M.Lieb | Porsche Team | Porsche | 1>37.32 |
| 5 | LMP1 | A.Davidson, S.Buemi, K.Nakajima | Toyota Gazoo Racing | Toyota | 1 Lap |
| 6 | LMP1 | S.Sarrazin, M.Conway, K.Kobayashi | Toyota Gazoo Racing | Toyota | 4 Laps |
| 7 | LMP1 | M.Tuscher, D.Kraihamer, A.Imperatori | Rebellion Racing | Rebellion/AER | 16 Laps |
| 8 | LMP2 | G.Menezes, N.Lapierre, S.Richelmi | Signatech Alpine | Alpine/Nissan | 16 Laps |
| 9 | LMP2 | R.Gonzalez, B.Senna, F.Albuquerque | RGR Sport by Morand | Ligier/Nissan | 16 Laps |
| 10 | LMP2 | R.Dalziel, L.Derani, C.Cumming | Extreme Speed Motorsports | Ligier/Nissan | 18 Laps |
| 11 | LMP2 | N.Leventis, L.Williamson, J.Kane | Strakka Racing | Gibson/Nissan | 18 Laps |
| 12 | LMP2 | T.Graves, A.Pizzonia, M.Howson | Manor | ORECA/Nissan | 18 Laps |
| 13 | LMP2 | V.Petrov, V.Shaytar, K.Ladygin | SMP Racing | BR Engineering/Nissan | 19 Laps |
| 14 | LMP2 | D.Cheng, H-Pin Tung, N.Panciatici | Baxi DC Racing Alpine | Alpine/Nissan | 19 Laps |
| 15 | LMP2 | N.Minassian, M.Mediani | SMP Racing | BR Engineering/Nissan | 19 Laps |
| 16 | LMP2 | S.Sharp, E.Brown, J.van Overbeek | Extreme Speed Motorsports | Ligier/Nissan | 22 Laps |
| 17 | LMP1 | N.Prost, N.Heidfeld, M.Beche | Rebellion Racing | Rebellion/AER | 23 Laps |
| 18 | GTE Pro | G.Bruni, J.Calado | AF Corse | Ferrari | 24 Laps |
| 19 | GTE Pro | D.Rigon, S.Bird | AF Corse | Ferrari | 24 Laps |
| 20 | GTE Pro | N.Thiim, M.Sorensen | Aston Martin Racing | Aston Martin | 24 Laps |
| 21 | GTE Pro | S.Mucke, O.Pla | Ford Chip Ganassi Team UK | Ford | 25 Laps |
| 22 | GTE Pro | R.Stanaway, D.Turner | Aston Martin Racing | Aston Martin | 25 Laps |
| 23 | GTE Pro | R.Lietz, M.Christensen | Dempsey Racing – Proton | Porsche | 25 Laps |
| 24 | GTE Am | P.D.Lana, P.Lamy, M.Lauda | Aston Martin Racing | Aston Martin | 28 Laps |
| 25 | GTE Am | C.Ried, W.Henzler, J.Camathias | KCMG | Porsche | 28 Laps |
| 26 | GTE Am | F.Perrodo, E.Collard, R.Aguas | AF Corse | Ferrari | 28 Laps |
| 27 | GTE Am | Y.Yamagishi, P.Ragues, P.Ruberti | Larbre Competition | Chevrolet | 29 Laps |
| 28 | GTE Am | K.Al Qubaisi, D.Hansson, P.Long | Abu Dhabi-Proton Racing | Porsche | 30 Laps |
| 29 | GTE Am | M.Wainwright, A.Carroll, B.Barker | Gulf Racing UK | Porsche | 30 Laps |
| 30 | GTE Pro | M.Franchitti, A.Priaulx, H.Tincknell | Ford Chip Ganassi Team UK | Ford | 39 Laps |
| – | LMP2 | M.Rao, R.Bradley, R.Merhi | Manor | ORECA/Nissan | Retirement |
| – | LMP1 | S.Trummer, O.Webb, P.Kaffer | ByKOLLES Racing Team | CLM/AER | Retirement |
| – | LMP2 | R.Rusinov, R.Rast, A.Brundle | G-Drive Racing | ORECA/Nissan | Retirement |
Points standings
| | | |
| --- | --- | --- |
| 1 | Romain Dumas | 106 |
| 1 | Marc Lieb | 106 |
| 1 | Neel Jani | 106 |
| 2 | Oliver Jarvis | 73 |
| 2 | Loic Duval | 73 |
| 2 | Lucas di Grassi | 73 |
| 3 | Kamui Kobayashi | 62 |
| 3 | Stephane Sarrazin | 62 |
| 3 | Mike Conway | 62 |
| 4 | Marcel Fassler | 51 |
| 4 | Andre Lotterer | 51 |
| 5 | Dominik Kraihamer | 36 |
| 5 | Matheo Tuscher | 36 |
| 5 | Alexandre Imperatori | 36 |
| 6 | Benoit Treluyer | 35 |
| 7 | Stephane Richelmi | 34 |
| 7 | Gustavo Menezes | 34 |
| 7 | Nicolas Lapierre | 34 |
| 8 | Mark Webber | 28.5 |
| 8 | Brendon Hartley | 28.5 |
| 8 | Timo Bernhard | 28.5 |
| 9 | Nicolas Prost | 25.5 |
| 9 | Nick Heidfeld | 25.5 |
| 10 | Nelson Piquet Jr. | 25 |
| 11 | Rene Rast | 22.5 |
| 11 | Roman Rusinov | 22.5 |
| 12 | Will Stevens | 16.5 |
| 13 | Filipe Albuquerque | 14 |
| 13 | Bruno Senna | 14 |
| 13 | Ricardo Gonzalez | 14 |
| 14 | Ryan Dalziel | 14 |
| 14 | Luis Derani | 14 |
| 15 | Vitaly Petrov | 13.5 |
| 15 | Kirill Ladygin | 13.5 |
| 15 | Victor Shaytar | 13.5 |
| 17 | Anthony Davidson | 11 |
| 17 | Kazuki Nakajima | 11 |
| 17 | Sebastien Buemi | 11 |
| 18 | Nick Leventis | 10.5 |
| 18 | Jonny Kane | 10.5 |
| 19 | Danny Watts | 10 |
| 20 | James Rossiter | 8.5 |
| 20 | Simon Trummer | 8.5 |
| 20 | Oliver Webb | 8.5 |
| 21 | Nathanael Berthon | 6.5 |
| 22 | Maurizio Mediani | 5 |
| 22 | Nicolas Minassian | 5 |
| 23 | Mikhail Aleshin | 4 |
| 24 | Richard Bradley | 3 |
| 24 | Matt Rao | 3 |
| 24 | Roberto Merhi | 3 |
| 25 | Johannes van Overbeek | 2.5 |
| 25 | Ed Brown | 2.5 |
| 25 | Scott Sharp | 2.5 |
| 26 | David Cheng | 1 |
| 26 | Nelson Panciatici | 1 |
| 26 | Ho-Pin Tung | 1 |
| 27 | Tor Graves | 1 |
| 28 | Chris Cumming | 1 |
| 29 | James Jakes | 0.5 |
| 30 | Giedo van der Garde | 0.5 |
| 30 | Simon Dolan | 0.5 |
| 30 | Jake Dennis | 0.5 |
| 31 | Lewis Williamson | 0.5 |
| 32 | Matt Howson | 0.5 |
| 32 | Antonio Pizzonia | 0.5 |
| 33 | Mathias Beche | 0.5 |
| 34 | Devi Markozov | 0 |
| 35 | Pierre Kaffer | 0 |
| 36 | Alex Brundle | 0 |