SUPPORTS: Bowe storms to TCM victory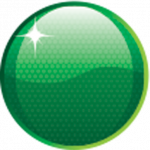 John Bowe boosted his Touring Car Masters title hopes with an impressive come-from-behind victory at Queensland Raceway.
The Holden Torana driver dropped from fourth to sixth early in the second race of the day but managed to produce a gusty fightback to take the chequered flag.
Pole-sitter Glenn Seton had led the majority of the race in his Ford Mustang before he was eventually caught and passed by Bowe on lap 6.
Bowe recovered from a slow start to find himself in fourth with moves on Mark King and Adam Bressington.
The reigning Touring Car Masters series winner then made light work of Eddie Albenica and Jason Gomersall before sliding by Seton.
In the end, Bowe took the victory by 1.3s from Seton, Gomersall, Bressington and Albenica.
The victory is a significant boost to his title hopes after rival Steven Johnson was forced to pull out of the meeting after his XY Falcon suffered an engine failure.
Bowe was the star in the day's first race when he fought from 23rd on the grid to finish fourth. Electrical issues in qualifying forced Bowe to start from the rear of the field.
Seton took the spoils in the race with a lights-to-flag drive from Gomersall and Albenica.
The two-time Australian touring car champion was never troubled in the 13 lap heat.
The Touring Car Masters return to the track for a 21 lap race on Sunday scheduled to start at 1250 local time.
CAMS Jayco Australian Formula 4 Championship
Harry Hayek claimed his maiden Australian Formula 4 Championship race win after a dominant performance in the round opener.
The Team BRM racer made no mistakes from pole position to move into a comfortable lead on the opening lap.
However, Hayek's early work was undone when the Safety Car was deployed following an a incident involving Josh Conroy.
Contact saw Conroy spear off into the Turn 3 gravel trap.
Once racing resumed after a lengthy delay to clear Conroy's car, Hayek held his lead on the restart before going to take the flag from Nick Rowe, Jordan Love and Will Brown.
Brown proved unstoppable in the second race as he completed a start to finish victory from Love, Hayek and Rowe.
Brown inherited pole position virtue of the reverse top four grid for the race.
Hayek made the most of a strong start to claim third from Rowe which he held until the flag.
A third 13 lap heat will take place on Sunday at 1220 local time.
Aussie Racing Cars 
Brendon Pingel's wild rollover headlined two entertaining Aussie Racing Cars heats at Queensland Raceway.
Kel Treseder backed up his Race 1 breakthrough the day before with a second victory in Race 2, while the afternoon's encounter went the way of Jeff Waters, another first-time race winner.
Pingel's spectacular moment was the result of a chain reaction in a messy first restart in Race 3, forced off from contact with David Sultana, who was avoiding a spinning Grant Thompson.
Car #1 tripped on the grass and was thrown it into six full rolls, most of which took place in mid-air, before landing on its wheels.
The Queenslander managed to see the funny side of his wild ride, from which he escaped without injury.
"(I rolled) six time and didn't touch the roof or anything for five of them – I thought I did pretty well, really," said Pingel.
Pingel also confirmed his intention to start tomorrow's Round 4 finale, which takes place at 11:00 AEST, having sustained only minor chassis damage in the crash.
Treseder took a single day to go from single to multiple ARC race winner, again running away with proceedings.
Pingel finished that race in second, while Craig Woods also repeated his Race 1 result with a third placing, despite again being bumped off the track mid-race.
Chris Stevenson failed to finish after he was turned into the wall by Mark Griffith on Dick Johnson Straight, the latter punished post-race with a 27-second penalty.
Watters triumphed in the handicap race after Harley Haber, who also would have been a maiden race winner, was stripped of victory for a restart infringement.
Kumho V8 Touring Cars
Taz Douglas continued his perfect season with a seventh race win in an encounter which saw only half a lap of green flag racing after Jason Heck's first-lap rollover.
Following the lengthy delay, Douglas went on to take the victory from Chris Smerdon and Tyler Greenbury.
CLICK HERE for more on the Heck incident.
Races 2 and 3 complete Round 3 at 1030 and 1600 respectively.