Rosberg quickest as Hamilton crashes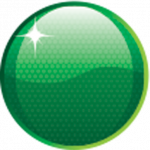 Nico Rosberg set a blistering pace to top the times in practice for the Hungarian Grand Prix.
The Mercedes driver took advantage of a crash for team-mate Lewis Hamilton to post the fastest time of the weekend in Practice 2.
Rosberg, who has signed a new two-year deal with the Brackley squad, clocked a 1:20.435s on the super-soft tyres to end the day on top.
Title rival Hamilton had set the pace in opening practice but was restricted to just four laps in the afternoon session.
The reigning world champion suffered a high speed spin at Turn 11 which resulted in contact with the barriers, bringing out the red flags.
The Brit managed to limp back to the pits but he failed to reappear in the session.
Red Bull Racing's Daniel Ricciardo emerged as the best of the rest just 0.5s slower than Rosberg on the super-soft tyres.
The Australian believes his pace is genuine as he targets a podium finish this weekend.
"We are looking pretty good but we would like to be a bit closer to Mercedes," said Ricciardo.
"We are sitting second best and I think we are more or less where we expected to be. If we can keep our nose in front that would be nice."
Ferrari's Sebastian Vettel was third fastest albeit almost a second shy of Rosberg on the same rubber.
The sister Red Bull of Max Verstappen was fourth ahead of Hamilton, who set his personal best on the soft compound tyres before the crash.
Kimi Raikkonen ended the day in sixth in front of the McLaren duo of Fernando Alonso and Jenson Button, who showed encouraging pace for the Woking squad.
Force India rounded out the top 10 with Nico Hulkenberg edging team-mate Sergio Perez.
Haas F1's Esteban Gutierrez finished in 11th, while Williams struggled for speed with Felipe Massa only managing a time good enough for 12th position.
Result: Formula 1 Hungarian Grand Prix Practice 1
| Position | Driver | Car | Time | Gap | Laps |
| --- | --- | --- | --- | --- | --- |
| 1 | Lewis Hamilton | Mercedes | 1:21.347s | | 34 |
| 2 | Nico Rosberg | Mercedes | 1:21.584s | +0.237s | 34 |
| 3 | Sebastian Vettel | Ferrari | 1:22.991s | +1.644s | 22 |
| 4 | Kimi Raikkonen | Ferrari | 1:23.082s | +1.735s | 19 |
| 5 | Daniel Ricciardo | Red Bull/Renault | 1:23.174s | +1.827s | 28 |
| 6 | Max Verstappen | Red Bull/Renault | 1:23.457s | +2.110s | 27 |
| 7 | Fernando Alonso | McLaren/Honda | 1:23.935s | +2.588s | 28 |
| 8 | Jenson Button | McLaren/Honda | 1:23.961s | +2.614s | 18 |
| 9 | Romain Grosjean | Haas/Ferrari | 1:24.013s | +2.666s | 22 |
| 10 | Sergio Perez | Force India/Mercedes | 1:24.073s | +2.726s | 29 |
| 11 | Nico Hulkenberg | Force India/Mercedes | 1:24.120s | +2.773s | 29 |
| 12 | Felipe Massa | Williams/Mercedes | 1:24.154s | +2.807s | 27 |
| 13 | Valtteri Bottas | Williams/Mercedes | 1:24.370s | +3.023s | 33 |
| 14 | Carlos Sainz | Toro Rosso/Ferrari | 1:24.579s | +3.232s | 27 |
| 15 | Marcus Ericsson | Sauber/Ferrari | 1:24.981s | +3.634s | 19 |
| 16 | Charles Leclerc | Haas/Ferrari | 1:25.181s | +3.834s | 22 |
| 17 | Felipe Nasr | Sauber/Ferrari | 1:25.256s | +3.909s | 18 |
| 18 | Esteban Ocon | Renault | 1:25.260s | +3.913s | 28 |
| 19 | Daniil Kvyat | Toro Rosso/Ferrari | 1:25.324s | +3.977s | 16 |
| 20 | Rio Haryanto | Manor/Mercedes | 1:27.012s | +5.665s | 23 |
| 21 | Pascal Wehrlein | Manor/Mercedes | 1:27.249s | +5.902s | 9 |
| 22 | Jolyon Palmer | Renault | 1:28.560s | +7.213s | 6 |
Result: Formula 1 Hungarian Grand Prix Practice 2
| Position | Driver | Car | Time | Gap | Laps |
| --- | --- | --- | --- | --- | --- |
| 1 | Nico Rosberg | Mercedes | 1:20.435s | | 45 |
| 2 | Daniel Ricciardo | Red Bull/Renault | 1:21.030s | +0.595s | 36 |
| 3 | Sebastian Vettel | Ferrari | 1:21.348s | +0.913s | 31 |
| 4 | Max Verstappen | Red Bull/Renault | 1:21.770s | +1.335s | 35 |
| 5 | Lewis Hamilton | Mercedes | 1:21.960s | +1.525s | 4 |
| 6 | Kimi Raikkonen | Ferrari | 1:22.058s | +1.623s | 46 |
| 7 | Fernando Alonso | McLaren/Honda | 1:22.328s | +1.893s | 21 |
| 8 | Jenson Button | McLaren/Honda | 1:22.387s | +1.952s | 34 |
| 9 | Nico Hulkenberg | Force India/Mercedes | 1:22.449s | +2.014s | 41 |
| 10 | Sergio Perez | Force India/Mercedes | 1:22.653s | +2.218s | 38 |
| 11 | Esteban Gutierrez | Haas/Ferrari | 1:22.673s | +2.238s | 38 |
| 12 | Felipe Massa | Williams/Mercedes | 1:22.681s | +2.246s | 39 |
| 13 | Carlos Sainz | Toro Rosso/Ferrari | 1:22.689s | +2.254s | 24 |
| 14 | Valtteri Bottas | Williams/Mercedes | 1:22.773s | +2.338s | 38 |
| 15 | Romain Grosjean | Haas/Ferrari | 1:22.864s | +2.429s | 28 |
| 16 | Daniil Kvyat | Toro Rosso/Ferrari | 1:22.948s | +2.513s | 43 |
| 17 | Kevin Magnussen | Renault | 1:23.347s | +2.912s | 41 |
| 18 | Marcus Ericsson | Sauber/Ferrari | 1:23.437s | +3.002s | 36 |
| 19 | Jolyon Palmer | Renault | 1:23.528s | +3.093s | 12 |
| 20 | Felipe Nasr | Sauber/Ferrari | 1:23.986s | +3.551s | 31 |
| 21 | Pascal Wehrlein | Manor/Mercedes | 1:23.992s | +3.557s | 22 |
| 22 | Rio Haryanto | Manor/Mercedes | 1:24.265s | +3.830s | 36 |