Renault to delay engine upgrade until 2017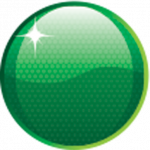 Renault will postpone the introduction of its next major engine upgrade until next year.
The French manufacturer had initially expected to deliver its latest power unit development at the Japanese Grand Prix before electing to halt its plans.
Renault has made stark improvements with its engine this season highlighted by an update introduced at the Monaco Grand Prix, which bosses claim has delivered a 0.5s a lap improvement.
The marque struggled for both power and reliability last year when it was the sole engine supplier to Red Bull and Toro Rosso outfits.
This latest confirmation means that both Red Bull and the factory Renault squad will use the current specification power unit for the remainder of the season.
"It will be next year, the big step we will have will be next year, race one," said Renault engine technical director Taffin.
"Until we get to the end of the season, we will be working on the specification we have now, trying to extract the most out of it.
"But there won't be any more big steps like we had for race one and race six.
"Where we were coming from, it was a difficult year last year.
"It's all working well. We're on it but we still have a good way to go."
Renault has plenty of scope for further engine upgrades with 21 development tokens remaining from its allocation, which is more than Mercedes, Ferrari and Honda.