Jeff Gordon confirmed to replace Earnhardt jr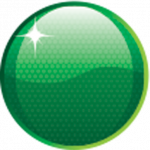 Jeff Gordon will interrupt his first season of retirement to substitute for Dale Earnhardt jr at Indianapolis this weekend.
The Hendrick Motorsports team has also confirmed that four-times series champion Gordon will stand-in for Earnhardt jr at Pocono the following week.
Earnhardt jr elected to step down from driving duties at New Hampshire last weekend with his #88 Chevrolet driven by Alex Bowman.
In a decision which has been praised by his peers, Earnhardt jr elected to bench himself after suffering symptoms conducive to concussion.
Gordon had commenced a career in the commentary booth this season after retiring at the end of 2015 with 797 Sprint Cup starts in the #24 which had become synonymous to his name. It had been announced last weekend that he had been replaced on stand-by for the drive.
"Jeff's a team player," long-time car owner Rick Hendrick said in a team statement.
"I know he'll be ready, and I know Dale has incredible trust in him. It's going to be an emotional weekend (at Indianapolis) with Dale not being there and seeing Jeff back behind the wheel. (Crew chief) Greg (Ives) and the team did a great job at New Hampshire, and they have the full support of our organisation."
Earnhardt jr had been struggling with balance and nausea in the days leading up to last weekend's New Hampshire race.
Following medical updates there has been no set time for the 41-year-old to return to competition.
"Our focus is giving Dale all the time he needs to recover," Hendrick said.
"There's nothing we want more than to see him back in the race car, but we'll continue to listen to the doctors and follow their lead.
"What's best for Dale is what's best for Hendrick Motorsports and everyone involved with the team. We're all proud of him and looking forward to having him racing soon."
Earnhardt jr had been involved in two heavy accidents in the weeks leading up to his withdrawal last weekend.
The latest development followed two accidents in 2012 when he suffered concussion.