FIA confirms revised radio restrictions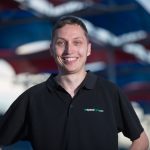 The FIA has issued revised radio regulations to Formula 1 teams ahead of this weekend's Hungarian Grand Prix.
New guidelines have been produced in the wake of Nico Rosberg's 10 second penalty for a breach of the radio communications, which saw him lose second position at the British Grand Prix.
The punishment was issued after stewards deemed Mercedes had illegally instructed its driver how to fix a gearbox issue.
Under the previous iteration of the regulations, teams were able to communicate a terminal issue with the car to its driver.
The FIA has moved to further clarify the rules by stating that teams are able to intervene if a driver has a terminal issue, but it must be followed by a call to return to the pits where a fix can be implemented.
As a result, the FIA has altered the permitted radio message to the following:
"Indication of a problem with the car. Any message of this sort must include an irreversible instruction to enter the pits to rectify the problem or to retire the car."
The new technical directive also states that teams must be able to prove that moves to fix critical issues do not enhance the performance of the car.
"Instructions to select driver defaults, this must be for the sole purpose of mitigating loss of function of a sensor, actuator or controller whose degradation or failure was not detected and handled by the onboard software," reads the new ruling.
"It will be the responsibility of any team giving any such instruction to satisfy the FIA technical delegate that this was the case and that any new setting chosen in this way did not enhance the performance of the car beyond that prior to the loss of function."
A further tweak to the rules sees teams now only allowed to instruct drivers of damage to bodywork and not to other components.