Mingay to remain in hospital with brain bleed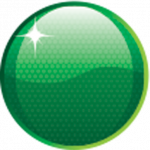 Popular action athlete Matt Mingay will remain in hospital for at least another week after a scan revealed a huge haemorrhage on the left side of his brain.
Severely injured in a Stadium Super Trucks in Detroit early last month, Mingay underwent major surgery to rebuild his shattered face with surgeons reconstructing his bottom jaw with a prosthetic chin.
He arrived back home on the Gold Coast a month ago where he continued to recover in University Hospital before being released for a karting fund-raiser at the weekend.
His setback was revealed on his Facebook page with an MRI scan image of his brain.
"Just had some BAD news!! Got a MASSIVE bleed on the front LH of my brain though a #MRI scan," Mingay wrote.
"Staying in hospital to stay for another week or so. Specialist has to drill holes to relieve pressure! More issues to deal with yay!! 🎉 My life is just awesome."
Mingay's horrific accident saw rescue workers find him unresponsive with the stuntman also suffering bleeding and bruising on the brain and a fractured T1 vertebra.