Wolff concerned by increasing Red Bull threat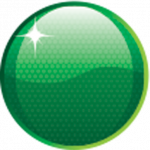 Mercedes boss Toto Wolff expects Red Bull to pose a major threat to his team at this weekend's Hungarian Grand Prix.
The reigning world champions have struggled at the technical Hungaroring in recent seasons allowing Red Bull and Ferrari to take the spoils in the last two years.
Red Bull heads to Hungary having made significant gains in its pursuit of Mercedes, headed by Max Verstappen, who has finished second in the previous two races.
Aided by a layout which rewards aerodynamic grip rather then outright power, Wolff believes his drivers Lewis Hamilton and Nico Rosberg will need to be at their best to beat Red Bull.
"We face a very different challenge in Budapest," said Wolff.
"This circuit has not been kind to us over the past two years, and it plays to the strengths of our rivals.
"The Red Bull, for example, is a car that functions well where high drag isn't penalised as much as at other types of circuit.
"So in wet conditions and at low-speed circuits such as the Hungaroring, they are a major threat.
"We will need to be flawless to come out on top at this track."
After winning four of the last five races, Hamilton heads to Hungary brimming with confidence that he can turn around his recent run of poor form at the venue.
The reigning world champion started from the pit lane in 2014, while a driving error saw him finish sixth last year.
"It's a wonderful feeling, winning in front of your home crowd. I'm still buzzing from it now and looking forward to carrying those positive vibes into the next race weekend," he said.
"Ever since the low of Barcelona I've been able to cultivate this really strong mental attitude and I'm really feeling that fire inside me right now.
"I'm feeling fresh, feeling powerful and feeling confident heading to Hungary.
"It's a track that for some reason has always suited my style and I have incredible support there, so I can't wait to get to out on track.
"The past couple of years I haven't had the smoothest weekends in Budapest, of course. But I know I've got the pace, so I'm gunning to turn that around this time."
Meanwhile, team-mate Nico Rosberg has put the disappointment of losing second place at the British Grand Prix behind him following a breach of the radio regulations.
"Silverstone was a good weekend except for the loss of position following the stewards' decision after the race," said Rosberg.
"It was disappointing to lose a hard-fought and deserved second position in such a way, but we have accepted the decision and now I have to look forward with positivity.
"I am leading the world championship coming up to the halfway point of the season and there's still a long way to go.
"The battle is on with Lewis, and I'm feeling great in myself and great in the car, so bring it on. I can't wait for the next battle between us in Budapest."