Stoner questions safety ahead of Austria test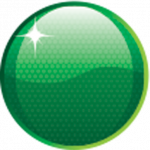 Casey Stoner has questioned the safety of the current Red Bull Ring layout ahead of this week's MotoGP test at the Austrian venue.
The Australian will join the bulk of the MotoGP field on track for the test, which serves as a precursor to the MotoGP race at the venue on August 14.
Motorcycle racing's premier class has not run in Austria since 1997, when the circuit was known as the A1 Ring.
Stoner was among those to inspect the venue on foot ahead of the test and was quick to point out the lack of run-off at Turn 2.
"Not a lot of runoff if you crash at an estimated 340+km/h especially if it's wet…but hey, that's just my opinion," he wrote on social media.
Riders have been invited to give feedback to the safety commission during the test ahead of possible changes for the race.
Stoner's laps in Austria follows outings earlier this year with Ducati in Sepang, Qatar and Misano.
The 30-year-old stressed at the recent World Ducati Week event that he has no plans beyond the Red Bull Ring as questions of a wildcard ride linger.
Others on track this week will include KTM, which continues to develop its MotoGP prototype ahead of a 2017 debut.
Repsol Honda has, however, elected not to take part, with its riders Marc Marquez and Dani Pedrosa sampling the venue on road bikes during a promotional event last month.