Porsche beefs up downforce on WEC machines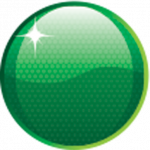 Porsche will roll out its third different aerodynamic configuration of the season ahead of the World Endurance Championship resuming at the Nurburgring this weekend.
The 919 Hybrids will go into the 6 hours at the Eifel mountains circuit with higher downforce kits.
Under WEC regulations, teams are allowed three aero configurations to be homologated with Porsche moving from its low drag set-up for the previous race at Le Mans in June to higher downforce kits to meet the circuits which remain on the calendar.
Porsche remains in a favourable position to defend its joint driver's and manufacturer's titles.
Neel Jani, Marc Lieb and Romain Dumas' lucky win at Le Mans at the expense of Toyota, who had a devastating turbo hose failure in the dying laps costing its TS050 victory, have seen them shoot to a tidy lead on 94 points in the driver's standings.
The Audi combination of Oliver Jarvis, Lucas di Grassi and Loic Duval are second on 55.
However Porsche's defending champion crew of Mark Webber, Brendon Hartley and Timo Bernhard have been stung with continued unreliability following a crash in the opening round at Silverstone in April and have only 3.5 points to their credit.
The highly complex 919s use a combination of a compact 2-litre V4 cylinder combustion engine and an electric motor which uses power from a lithium ion battery that is fed by braking and exhaust energy.
Producing close to 1000bhp in total, the 919s are at the forefront of world motor racing technology.
The new aero kit was tested and evaluated following a four-day test at Barcelona recently.
"Even during the intense time before and during Le Mans, the Weissach based development team was relentlessly working and finalised this year's third aerodynamic package for high downforce," Team Principal Andreas Seidl said.
"After a convincing four-day test in Barcelona, we have decided to run it at the Nürburgring.
"The data from the test, as well as the feedback from Romain Dumas, Marc Lieb, Brendon Hartley and Mark Webber, was promising.
"The majority of the modifications are covered by the bodywork, while the new look of the car's front is obvious. We are well aware of the strong competition and ready to attack."
At the Nurburgring, under the WEC efficiency regulations, the amount of energy that the 919 can use per lap is limited to 4.68 megajoules of electrical power and 1.317kg or 1.803 litre of petrol.
Porsche has amassed 127 points to lead the manufacturer's standings ahead of Audi on 95 while Toyota is on 79.
CLICK HERE for full WEC driver's points standings and season results.