Brabham wins Stadium Super Trucks in Toronto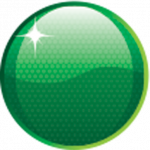 Matt Brabham has continued his superlative form by claiming a win and a second in the twin races on the 11-turn, 2.8km Toronto street track.
Brabham claimed the round win through bonus points after trucks ace Sheldon Creed won the second heat following his second place to the Indianapolis-based Australian in the opening race.
Paul Morris completed the first race podium before finishing fifth in the second while fellow Australian and Dakar champion Toby Price was fifth and fourth in both races.
Brabham, who remains resolute in his drive to land a full-time IndyCar drive next season, was elated to almost score the perfect result in the Traxxas truck.
"It feels great to get the win here in Toronto and a Traxxas one-two with Sheldon," Brabham said.
"It was a crazy race with lots of battles and passing.
"Earlier on I was following Sheldon through the traffic and also dicing hard as we moved up through the field.
"After the caution we got to the lead after Toby Price and Paul Tracy ran wide and from then on the battle was on for the win between us.
"It was fun racing with everyone and to come away with the win after a great battle with my Traxxas team mate in the final few laps is fantastic.
"In Race 2, Robby and Sheldon got to the front before I did.
"However I was able to catch up and join on right behind them before the mid-way caution. From then on again it was a hard battle to the finish like yesterday.
"I bump drafted Robby past Sheldon once then bump drafted Sheldon past Robby another lap because they were two wide and I had no gap to pass. However on the closing stages it came down to Sheldon and myself and we swapped the lead back and forth almost every corner.
"It came down to a side by side drag race to the finish. I got slightly ahead and thought I could snatch the win right before the second last jump. However we hit and I had to bail out of the jumps at the last minute."
The next confirmed event is scheduled for Costa Mesa, California, from September 16-18.