Bathurst 6 Hour joins 2017 Production Car Series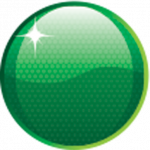 The Bathurst 6 Hour will double up as a round of the Australian Production Car Series next year.
Event organisers have confirmed that series points will now be allocated to drivers who contest the annual six-hour Mount Panorama production car endurance.
Next season the Bathurst 6 Hour (April 14-16) and the Australian Production Car Series will also share revised CAMS technical regulations.
However, the Bathurst 6 Hour will retain its own independent sporting regulations.
The revised regulations will see a host of new vehicles become eligible for the race, including the Audi TT RS, Audi RS3, Ford Focus RS, BMW M4 and the Volkswagen Golf R.
"We were pleased to offer the Australian Production Car Series an opportunity to include the event as a point scoring round of their series," said event director James O'Brien.
"It makes sense for the race to double as a round of the national series as our regulations align for 2017.
"The enthusiasm for the 6 Hour has been very strong and it makes sense to have all levels of Production Car racing heading in the same direction."
Australian Production Cars category manager Iain Sherrin believes the inclusion on the Bathurst 6 Hour on next year's schedule is a great boost for the category.
"Mount Panorama is simply an iconic part of Australia's motorsport landscape, and while only new, the Hi-Tec Oils Bathurst 6 Hour is already fast becoming a 'must race' on the calendar," said Sherrin.
"We have already seen a number of racers in our season this year come to our series after building cars to compete in the Hi-Tec Oils Bathurst 6 Hour.
"This hasn't surprised us at all as we purposefully created our regulations to line-up with those at the event, so that its entrants would be eligible to race their cars with us.
"This will continue for future events, which means that every competitor in the upcoming Hi-Tec Oils Bathurst 6 Hour will be able to continue on in our Series with their same vehicles, and if they do indeed do so, they will have already earned points towards the Series tally from this event."
Entries for next year's Bathurst 6 Hour will open from August 1.