MotoGP set to visit Finland in 2018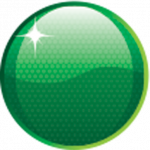 Finland is set to join the MotoGP schedule in 2018 after promoters Dorna Sports signed an agreement with the new Kymi Ring circuit.
Currently under construction, the Kymi Ring looks set to welcome grand prix motorcycle racing back to Finland for the first time since 1982, when the Imatra track hosted the category.
Once completed the Kymi Ring, located near the town of Kausala, will feature a 4.8km layout including 15 corners.
MotoGP has confirmed the circuit will join the 2018 calendar subject to a successful homologation.
The agreement was announced on the eve of this weekend's German Grand Prix, which has penned a new deal to remain on the calendar until 2021.
The race has been held at the Sachsenring since 1998 with talks for the venue to extend its stay on the calendar already underway.
"The world's top motorcycle racing stars will be lining up on German tracks until at least 2021," said ADAC Sports President Hermann Tomczyk.
"I would like to thank Dorna for being such excellent partners and also everyone on our side for their commitment over recent months in securing the future of the German Motorcycle Grand Prix.
"We are already on the home straight in our negotiations with the Sachsenring to serve as the venue for the next five years.
"We hope to get the thumbs-up from our partners in Saxony by mid-August at the latest."