Richards to race TCM title winning Falcon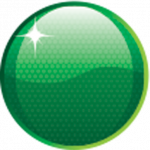 Jim Richards will pilot an upgraded version of his title winning Ford Falcon Sprint in the Touring Car Masters at the Coates Hire Ipswich Super Sprint next weekend.
The four-time Australian touring car champion has brought the Falcon out of retirement while his AMC Javelin is undergoing repairs and maintenance.
The Falcon Sprint that guided Richards to two Touring Car Masters crowns in 2010 and 2013 has now been fitted with a 302-cubic inch Ford V8 engine alongside other developmental components.
Richards is set to campaign the Falcon for the remainder of the Touring Car Masters campaign.
"It is very popular and every round I have people coming up to me and asking 'when is the Sprint coming back," said Richards.
"We've gone up to a 302 from the 289 and the car has had a complete rebuild – the gearbox, diff and we've been through basically every nut and bolt. It's good to go.
"We could have raced the Javelin, but the Sprint was good to go so we'll run that and the intention is to run it for the rest of the year."
Following a raft of upgrades, Richards is confident the Falcon will be competitive at Queensland Raceway.
"It will be quicker but it will still be a big ask to go against the Torana's," Richards added.
"As well as the engine, I've been allowed to add a front spoiler and a small rear wing which should make a difference – and the car actually looks really nice.
"I'm not worried about winning – as long as the car is competitive I'll be happy."
Richards will be part of a strong 26-car grid contesting the Rare Spares Ipswich Tourist Trophy round next weekend.
John Bowe (Holden Torana) leads the series standings with a nine point lead over Steven Johnson (Ford Falcon XY GTHO).
Touring Car Masters Entry List Queensland Raceway
No
Sponsor Name
Name
Surname
State
Year
Make
Model
2
Shannons Insurance
Jim
Richards
VIC
1963
Ford
Falcon Sprint
4
Skye Sands
Rusty
French
VIC
1970
Ford
Mustang Fastback
7
Werks Garage / Red Rock Winery
Rohan
Little
VIC
1974
Porsche
911 RS IROC
8
Sportsmed SA
Greg
Keene
SA
1974
Porsche
911 RS IROC
9
Jesus Racing
Andrew
Fisher
NSW
1971
Ford
Falcon XY GTHO
12
Giraffe Civil Contracting
Adam
Garwood
TAS
1974
Holden
Torana SL/R 5000
13
Mark Poole Motorsport
Rory
O'Neill
SA
1974
Porsche
911 RS IROC
17
Synergy Race Engines
Steve
Johnson
QLD
1971
Ford
Falcon XY GTHO
18
Wilson Security / PAYCE
John
Bowe
VIC
1974
Holden
Torana SL/R 5000
19
Tincone Industrial Services
Darren
Beale
QLD
1972
Holden
Monaro GTS Coupe
21
Giraffe Civil Contracting
Greg
Garwood
TAS
1972
Ford
Capri Perana
22
Aussie Muscle Car Run / PRT Fabrication
Graham
Stewart
SA
1972
Holden
Monaro GTS Coupe
25
Angliss Meats
Brett
Curran
QLD
1967
Ford
Mustang Fastback
30
Thunder Road Racing Team Australia
Glenn
Seton
QLD
1964
Ford
Mustang Coupe
35
iseek Racing
Jason
Gomersall
QLD
1978
Holden
Torana A9X Hatchback
46
THD Motorsport
Leo
Tobin
VIC
1969
Ford
Boss Mustang
48
Brisbane's Cheapest Cars
Eddie
Abelnica
VIC
1974
Ford
Falcon XB Coupe
52
Outbound Racing / wheels.com.pg
Keith
Kassulke
QLD
1973
Holden
Monaro GTS Coupe
57
Corio Auto Parts
Graham
Alexander
VIC
1969
Holden
HT Monaro
65
Cannon Trailers
Michael (Blu)
Cannon
QLD
1971
Ford
Falcon XY GTHO
68
Trans Am Race Engineering
Grant
Wilson
QLD
1968
Chevrolet
Camaro SS
85
Whiteline Racing / King Springs
Mark
King
QLD
1970
Chevrolet
Camaro RS
88
TIFS – Warehousing & Distribution
Tony
Karanfilovski
NSW
1969
Ford
Mustang Trans Am
90
Werks Garage / Kalus Kenny Iterlex
Sven
Burchartz
VIC
1974
Porsche
911 RS IROC
95
Whiteline Racing / Fabre Australia
Adam
Bressington
NSW