Red Bull to vote against Halo introduction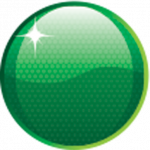 Red Bull has indicated it will vote against the introduction of the Halo head protection system planned for Formula 1 next year.
The Milton Keynes squad became only the second team to test the (Halo 2) latest iteration of the cockpit safety device during the Silverstone in-season yesterday.
Halo has emerged as the FIA's preferred cockpit safety option after the Red Bull developed 'aeroscreen' failed recent FIA tests.
Amid widespread criticism of the concept, the FIA has already stated its intention to introduce the system on cars next year, which would require unanimous approval from the F1 Commission and Strategy Group.
Red Bull team principal Christian Horner has been particularly vocal against the concept from the start and would oppose its introduction if put to a vote.
If Red Bull elected to veto the Halo, the FIA could still make the device mandatory next season by making a change to the regulations on safety grounds.
"It's an inelegant solution to the problem it is trying to deal with," said Horner.
"I would prefer there to be more research time taken to do the job properly rather than rushing something through that may have other consequences.
"I'm not a big fan of the halo and the limitations that it has.
"I certainly wouldn't vote in favour at the moment."
Red Bull's test of the Halo device came after Ferrari conducted a run with the concept during practice for the British Grand Prix on Friday.
Sebastian Vettel claimed following the run that Halo requires further development.
"Forward visibility was fine," said Vettel. "But it was quite a bit on top of you, (even if) you are not looking at the sky all the time.
"It needs some further running. I know the decision is up fairly soon. I don't know what the results are on the actual research.
"It is clear what it is made for and what it is supposed to do, but we just need to make sure we introduce something safer in all circumstances and we don't have any compromises."