Kassulke returns to Touring Car Masters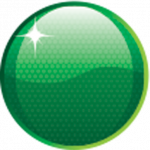 Keith Kassulke's return to racing will step up a gear next week when the Brisbane-based driver rejoins the Touring Car Masters.
Kassulke has been absent from the category since suffering severe burns aboard an Ascari GT3 car at Phillip Island last October.
Having made several appearances aboard his MARC Focus V8 in recent months, Kassulke re-enters the TCM for its July 22-24 Supercars support slot at Queensland Raceway.
Kassulke has dusted off his Holden Monaro HQ for the occasion, which comes exactly a year after his last TCM start.
The 2015 Ipswich event saw Kassulke's crowd pleasing Ford Falcon XB destroyed on the opening lap of the second race.
"It's a bit daunting getting back behind the wheel of the Monaro after racing the MARC Cars Ford Focus but it will be nice to be back with my friends in the Touring Car Masters paddock," said Kassulke.
"I have been slowly working my way back into racing after last year and I will take the same approach with the Monaro – I will just ease back into it and try and enjoy it."
Holden Torana mounted John Bowe leads the TCM standings by just nine points over Ford Falcon driver Steven Johnson heading to Ipswich.