Ex-Seton, Skaife Supercars join Kumho grid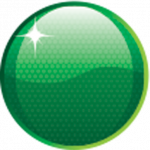 Classic V8 Supercars once driven by Glenn Seton and Mark Skaife are set to join the Kumho V8 Touring Car field at Ipswich later this month.
The category has confirmed an 18 car field for the July 22-24 round, which will run as a support to the Supercars Championship's Coates Hire Ipswich Super Sprint.
Sydney driver Andy Cantrell has entered his ex-Seton EL Ford Falcon in the third-tier class for the first time.
The last car built by the legendary Glenn Seton Racing, Seton campaigned the car in the 1998 ATCC before handing it over to Neil Crompton for the following season.
Dean Canto took it to the Development Series title in 2000 before it eventually made its way into Cantrell's hands four years later.
Cantrell raced the car in a combined touring car class as recently as this year's Bathurst 12 Hour, but is yet to campaign it in a points scoring V8TC event.
Another to debut this weekend is an ex-Skaife Holden Racing Team Commodore now owned by Warren Millet.
Millett's car was built in 2006 and was used by Mark Skaife to equal Peter Brock's ATCC / Supercars record for most round victories when he won at Pukekohe that year.
Millett has owned the car for five years and was also among the Bathurst 12 Hour support action in February.
Taz Douglas leads the Kumho Series standings after the opening two rounds aboard THR Developments' ex-Kelly Racing Holden VE.
Second placed man Tyler Greenbury will upgrade from a BF to an FG model Falcon this weekend as he aims to cut into Douglas' commanding 63 point advantage.
Kumho V8 Touring Cars Round 3 entry list
| | | | | | |
| --- | --- | --- | --- | --- | --- |
| Car # | Class | SPONSOR | DRIVER | State | VEHICLE |
| 4 | Priv | Kustom Workz/Supercar Parts & Sales | Shane Hunt | QLD | Ford Falcon BF |
| 5 | Priv | Haymans Virginia/JCH Electrical | Jason Heck | QLD | Ford Falcon BF |
| 7 | Priv | MoComm Msports Communications | Jim Pollicina | NSW | Commodore VE |
| 8 | Priv | Poco/Simon's Earthworks | Steve Briffa | NSW | Commodore VZ |
| 9 | Priv | Peters Motorsport | TBA | | Ford Falcon BA |
| 11 | Priv | Kenwood Homes | Michael Anderson | NSW | Ford Falcon BF |
| 13 | Pro | Image Racing/Lubrimaxx | Tyler Greenbury | QLD | Ford Falcon FG |
| 14 | Pro | Brad Jones Racing | Joshua Smith | QLD | Commodore VE ll |
| 15 | Pro | Rsport Race Engineering | TBA | | Commodore VE |
| 18 | Priv | Wake Up/Side Bar | Warren Millett | NSW | Commodore VZ |
| 25 | Priv | Savs Auto Electric/Westco Equip | Dean Kovacevich | WA | Commodore VE ll |
| 37 | Priv | Tempest Solutions Air & Mechanical | Michael Caine | NSW | Commodore VE |
| 39 | Pro | Vectra Corp/Lubrimaxx | Chris Smerdon | SA | Ford Falcon FG |
| 45 | Pro | SA Racing Logist/THR Developments | Taz Douglas | VIC | Commodore VE ll |
| 66 | Pro | Unichip Dynomotive | Jack Sipp | QLD | Commodore VE ll |
| 75 | Priv | BSTRONG ELECTRICAL/Kirra Auto | Brendan Strong | NSW | Commodore VZ |
| 88 | Priv | Simon's Earthworks/WARLORD | Simon Emerzidis | NSW | Commodore VZ |
| 111 | Priv | Custom Garage | Andy Cantrell | NSW | Ford Falcon EL |