Rosberg loses second after rules breach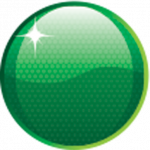 Nico Rosberg has been stripped of his second place finish at the British Grand Prix after Mercedes were found guilty of breaching the new radio regulations.
Stewards have issued the Mercedes driver with a 10 second time penalty following a post race investigation, after his team issued forbidden messages designed to fix a gearbox problem late in the race.
The penalty has demoted the German to third place while Red Bull's Max Verstappen has been promoted to second.
The decision arrives after Mercedes engineer Tony Ross advised Rosberg to shift through seventh gear to alleviate a gearbox issue in the final laps of the race.
The messages contravened the controversial new radio rules which were introduced to avoid teams coaching their drivers during the race.
However, teams are able to issue instructions to drivers if a car is facing a terminal issue.
"Having considered the matter extensively, the Stewards determined that the team gave some instructions to the driver that were specifically permitted under Technical Directive 014-16," read a statement from the FIA.
"However, the Stewards determined that the team then went further and gave instructions to the driver that were not permitted under the Technical Directive, and were in Breach of Art. 27.1 of the Sporting Regulations, that the driver must drive the car alone and unaided."
Mercedes boss Toto Wolff felt the messages delivered to Rosberg were within the rules, citing that the issue was likely to result in a failure.
The team has lodged an appeal with the FIA following the decision.
"Our understanding of the rules is that this kind of message is allowed – it's not the kind of driver coaching the rules were designed to prevent," said Wolff.
"We gave him the necessary information and he did a great job to hold his position and bring the car home."
British Grand Prix winner Lewis Hamilton is now just a point adrift of Rosberg in the championship standings after Rosberg's 10 second penalty.
Revised Result: Formula 1 British Grand Prix
| Position | Driver | Car/Engine | Laps | Time/Delay |
| --- | --- | --- | --- | --- |
| 1 | Lewis Hamilton | Mercedes | 52 | 52 Laps |
| 2 | Max Verstappen | Red Bull/Renault | 52 | +8.250s |
| 3 | Nico Rosberg | Mercedes | 52 | +16.911s |
| 4 | Daniel Ricciardo | Red Bull/Renault | 52 | +26.211s |
| 5 | Kimi Raikkonen | Ferrari | 52 | +1:09.743s |
| 6 | Sergio Perez | Force India/Mercedes | 52 | +1:16.941s |
| 7 | Nico Hulkenberg | Force India/Mercedes | 52 | +1:17.212s |
| 8 | Carlos Sainz | Toro Rosso/Ferrari | 52 | +1:25.858s |
| 9 | Sebastian Vettel | Ferrari | 52 | +1:31.654s |
| 10 | Daniil Kvyat | Toro Rosso/Ferrari | 52 | +1:32.600s |
| 11 | Felipe Massa | Williams/Mercedes | 51 | +1 Lap |
| 12 | Jenson Button | McLaren/Honda | 51 | +1 Lap |
| 13 | Fernando Alonso | McLaren/Honda | 51 | +1 Lap |
| 14 | Valtteri Bottas | Williams/Mercedes | 51 | +1 Lap |
| 15 | Felipe Nasr | Sauber/Ferrari | 51 | +1 Lap |
| 16 | Esteban Gutierrez | Haas/Ferrari | 51 | +1 Lap |
| 17 | Kevin Magnussen | Renault | 49 | +3 Laps |
| DNF | Jolyon Palmer | Renault | 37 | Retirement |
| DNF | Rio Haryanto | Manor/Mercedes | 24 | Spun off |
| DNF | Romain Grosjean | Haas/Ferrari | 17 | Retirement |
| DNF | Marcus Ericsson | Sauber/Ferrari | 11 | Retirement |
| DNF | Pascal Wehrlein | Manor/Mercedes | 6 | Spun off |