Newgarden blitzes field to win at Iowa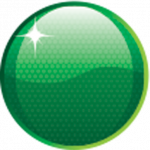 Josef Newgarden opened his season winning account with a commanding win in the Iowa Corn 300.
Newgarden dominated the 300-lap affair to post a slashing 4.2s win and move up from fifth to second in the points standings.
The Ed Carpenter Racing ace led home a Chevrolet sweep of the top four places in claiming his third career victory after leading 282 laps.
Newgarden bravely returned to the fold, finishing eighth at the previous race at Road America following his Texas crash when he suffered shoulder and hand fractures.
"They (the team) gave me an amazing car and made it easy on me," Newgarden said.
Stan Sport is the only way to watch every round of the INDYCAR SERIES. Click here for all the action streaming ad-free, live and on demand.
"I could go anywhere with the thing so it made it easier with everything I was dealing with. I'm just so happy for Fuzzy's Vodka."
Australia's Team Penske star Will Power went on a late race blitz with some classic passing moves to charge into second place and continue his mid-season push.
Kiwi Scott Dixon (Chip Ganassi Racing) was third ahead of series leader Simon Pagenaud (Team Penske) who was in the mix throughout.
Mikhail Aleshin was fifth in his Schmidt Peterson Motorsports Honda with Indy 500 winner Alex Rossi (Andretti-Herta) a lap down in sixth after starting 17th.
Tony Kanaan (Chip Ganassi) was seventh ahead of KV Racing's Sebastien Bourdais while James Hinchcliffe (Schmidt-Peterson) made it into the top 10 after starting last.
Another Chip Ganassi driver, Charlie Kimball chipped away to complete the top 10.
With just over 50 laps remaining Max Chilton's spin in Turn 2 brought out the yellow flag with Newgarden holding the lead from Dixon and Pagenaud.
Ryan Hunter-Reay was the first retirement at one-third race distance with a dramatic oil fire in his Andretti Autosports Honda.
*more to follow
See below for full results
| | | | | | | | | | | | | |
| --- | --- | --- | --- | --- | --- | --- | --- | --- | --- | --- | --- | --- |
| Pos | SP | Car | Driver | C/A/E/T | Lap | Laps Down | Time Down | Pit Stops | Elapsed Time | Avg Speed | Pts | Running/Reason Out |
| 1 | 2 | 21 | Newgarden, Josef | D/C/C/F | 300 | 0 | –.—- | 4 | 01:52:16.3613 | 143.330 | 53 | Running |
| 2 | 8 | 12 | Power, Will | D/C/C/F | 300 | 0 | 4.2828 | 4 | 01:52:20.6441 | 143.239 | 40 | Running |
| 3 | 10 | 9 | Dixon, Scott | D/C/C/F | 300 | 0 | 5.5085 | 4 | 01:52:21.8698 | 143.212 | 36 | Running |
| 4 | 1 | 22 | Pagenaud, Simon | D/C/C/F | 300 | 0 | 6.1827 | 4 | 01:52:22.5440 | 143.198 | 34 | Running |
| 5 | 9 | 7 | Aleshin, Mikhail | D/H/H/F | 300 | 0 | 7.0386 | 4 | 01:52:23.3999 | 143.180 | 30 | Running |
| 6 | 17 | 98 | Rossi, Alexander (R) | D/H/H/F | 299 | 1 | – | 4 | 01:52:17.7462 | 142.822 | 29 | Running |
| 7 | 6 | 10 | Kanaan, Tony | D/C/C/F | 299 | 1 | – | 4 | 01:52:24.1862 | 142.686 | 26 | Running |
| 8 | 16 | 11 | Bourdais, Sebastien | D/C/C/F | 299 | 1 | – | 5 | 01:52:25.9198 | 142.649 | 24 | Running |
| 9 | 22 | 5 | Hinchcliffe, James | D/H/H/F | 299 | 1 | – | 4 | 01:52:31.5162 | 142.531 | 22 | Running |
| 10 | 5 | 83 | Kimball, Charlie | D/C/C/F | 299 | 1 | – | 4 | 01:52:31.8056 | 142.525 | 20 | Running |
| 11 | 13 | 14 | Sato, Takuma | D/H/H/F | 298 | 2 | – | 4 | 01:52:18.9344 | 142.320 | 19 | Running |
| 12 | 15 | 26 | Munoz, Carlos | D/H/H/F | 298 | 2 | – | 5 | 01:52:19.8414 | 142.301 | 18 | Running |
| 13 | 3 | 3 | Castroneves, Helio | D/C/C/F | 298 | 2 | – | 4 | 01:52:27.6624 | 142.136 | 17 | Running |
| 14 | 19 | 27 | Andretti, Marco | D/H/H/F | 298 | 2 | – | 4 | 01:52:29.7522 | 142.092 | 16 | Running |
| 15 | 14 | 41 | Hawksworth, Jack | D/H/H/F | 298 | 2 | – | 4 | 01:52:30.9600 | 142.066 | 15 | Running |
| 16 | 12 | 15 | Rahal, Graham | D/H/H/F | 297 | 3 | – | 4 | 01:52:17.2826 | 141.877 | 14 | Running |
| 17 | 18 | 19 | Chaves, Gabby | D/H/H/F | 293 | 7 | – | 5 | 01:52:25.5470 | 139.795 | 13 | Running |
| 18 | 7 | 20 | Carpenter, Ed | D/C/C/F | 284 | 16 | – | 4 | 01:52:34.3399 | 135.324 | 12 | Running |
| 19 | 4 | 8 | Chilton, Max (R) | D/C/C/F | 274 | 26 | – | 4 | 01:52:34.8394 | 130.550 | 12 | Running |
| 20 | 11 | 2 | Montoya, Juan Pablo | D/C/C/F | 179 | 121 | – | 2 | 01:10:55.9281 | 135.363 | 10 | Mechanical |
| 21 | 21 | 18 | Daly, Conor (R) | D/H/H/F | 141 | 159 | – | 3 | 00:55:55.8203 | 135.226 | 9 | Mechanical |
| 22 | 20 | 28 | Hunter-Reay, Ryan | D/H/H/F | 105 | 195 | – | 1 | 00:34:22.7495 | 163.826 | 8 | Mechanical |
| | | |
| --- | --- | --- |
| 1 | Simon Pagenaud | 409 |
| 2 | Josef Newgarden | 336 |
| 3 | Will Power | 334 |
| 4 | Scott Dixon | 321 |
| 5 | Helio Castroneves | 318 |
| 6 | Tony Kanaan | 306 |
| 7 | Alexander Rossi | 286 |
| 8 | Carlos Munoz | 280 |
| 9 | Graham Rahal | 275 |
| 10 | Charlie Kimball | 275 |
| 11 | Juan Pablo Montoya | 269 |
| 12 | Ryan Hunter-Reay | 264 |
| 13 | James Hinchcliffe | 264 |
| 14 | Sebastien Bourdais | 246 |
| 15 | Takuma Sato | 205 |
| 16 | Marco Andretti | 200 |
| 17 | Mikhail Aleshin | 199 |
| 18 | Conor Daly | 195 |
| 19 | Max Chilton | 161 |
| 20 | Jack Hawksworth | 144 |
| 21 | Gabby Chaves | 105 |
| 22 | Spencer Pigot | 97 |
| 23 | J.R. Hildebrand | 84 |
| 24 | Oriol Servia | 72 |
| 25 | Townsend Bell | 55 |
| 26 | Luca Filippi | 45 |
| 27 | Ed Carpenter | 45 |
| 28 | Matthew Brabham | 37 |
| 29 | Alex Tagliani | 35 |
| 30 | Pippa Mann | 33 |
| 31 | Sage Karam | 22 |
| 32 | Bryan Clauson | 21 |
| 33 | Stefan Wilson | 14 |
| 34 | Buddy Lazier | 12 |