Randle scoops Spa British F3 success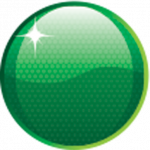 Thomas Randle claimed his second BRDC British F3 win after a stunning drive through the field at the famous Spa-Francorchamps circuit.
The Melbourne driver's hopes of victory in Race 2 seemed bleak after starting from ninth but the former Australian Formula Ford champion produced arguably one of the best performances of his career.
Randle made a strong start which saw him latch onto the podium fight in the early laps.
He soon found himself chasing leader Toby Sowery but faced a 1.6s deficit with three laps remaining.
The former Australian Formula 4 driver continued to push which saw him eat into Sowery's advantage to set up a grandstand finish for the final lap.
Randle completed a pass for the lead on the Kemmel Straight before going on take the chequered flag by 0.4s from Sowery and Tarun Reddy.
"The first lap was where it all started. I made a good start and got two cars into turn one and then got another two down the Kemmel Straight," said Randle, who scored his maiden F3 win at Rockingham in May.
"I really tried to keep my head down, keep it clean and I had a really good battle with Enaam Ahmed my team-mate, Matheus Leist and Tarun Reddy.
"I think the hardest thing about the race was trying to break the tow because if you could do that, you had a good chance of winning.
"On the last lap I was hoping I could get on to the back of Toby Sowery and we had a great battle for the win.
"It all started at the beginning of the final lap. Toby tried to hold me up so I wouldn't get a good run, which is what anyone would do in that position.
"The tow really helped me and about 300 metres from the chicane I was ahead.
"Once I got into the lead I was just focusing on putting in a really good middle sector so he wouldn't have a chance to get me into the final chicane."
Randle's victory leaves him third in the championship standings 19 points adrift of leader Ricky Collard.
VIDEO: Randle's brave bump draft on the Kemmel straight