Pagenaud secures 500th pole for Penske at Iowa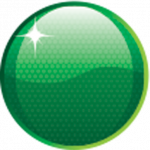 Simon Pagenaud has recorded the 500th pole position for Team Penske ahead of the Iowa Corn 300 IndyCar Series race.
Pagenaud concluded his two-lap average with a 185.85 mph (299.85 km/h) effort to supply the team the landmark effort as the remarkable squad celebrates its 50th year.
The series leader Pagenaud realised the seventh pole of his IndyCar career in outstripping Ed Carpenter Racing gun Josef Newgarden.
Rebounding recently from fractures to his hand and shoulder, Newgarden was second fastest in 185.63 (298.75) while Pagenaud's team-mate Helio Castroneves was third in 185.43 (298.42).
The pole on the short oval was Pagenaud's fifth this year and only his second on an oval after topping the charts at the Fontana super speedway last year.
Stan Sport is the only way to watch every round of the INDYCAR SERIES. Click here for all the action streaming ad-free, live and on demand.
Pagenaud said it was important for him to convert the pole into a win and validate his form on an oval.
"The biggest statement we want to show is we are strong on ovals as well and want to win," Pagenaud said.
"I'm super happy we can show some speed. We were fast at Indy as well, but a mechanical took us out of that.
"It is great to show so much strength. I'm the lucky one who got to win the 500th pole for Team Penske; a Frenchman and on an oval."
Former F1 driver and Nissan LMP1 driver Max Chilton (Chip Ganassi Racing) produced his best qualifying in his rookie year and will start on the second row with a 185.41 (298.380.
Fellow Ganassi drivers Charlie Kimball and Tony Kanaan were fifth and sixth.
Ed Carpenter was seventh ahead of Team Penske's 2014 series champion Will Power with Mikhail Aleshin (Schmidt Peterson Motorsports) and Scott Dixon (Chip Ganassi Racing) completing the top 10.
Aleshin was the sole Honda-powered driver to make the top 10.
His team-mate James Hinchcliffe was mysteriously down on power and will start from last position.
"It was definitely a less-than-ideal day at the office in the Arrow Electronics car," Hinchcliffe said.
"We had some sort of issue in qualifying and I'm not entirely sure what caused it but for the gap in pace that we saw, there's definitely a major issue.
"We'll take a look at it and try to diagnose the problem. It's just unfortunate to start from the back here, especially during a day race, and another bad pit selection for my home race in Toronto."
See below for full qualifying results
Rank

Car

Driver Name

C/A/E/T

Lap 1

Lap 2

Total Time

Avg Speed

1

22

Simon Pagenaud

D/C/C/F

17.3089

17.3245

00:34.6334

185.855mph

2

21

Josef Newgarden

D/C/C/F

17.3314

17.3424

00:34.6738

185.639

3

3

Helio Castroneves

D/C/C/F

17.3605

17.3517

00:34.7122

185.433

4

8

Max Chilton (R)

D/C/C/F

17.3768

17.3380

00:34.7148

185.419

5

83

Charlie Kimball

D/C/C/F

17.4438

17.4461

00:34.8899

184.489

6

10

Tony Kanaan

D/C/C/F

17.4720

17.4291

00:34.9011

184.430

7

20

Ed Carpenter

D/C/C/F

17.4501

17.4681

00:34.9182

184.339

8

12

Will Power

D/C/C/F

17.5366

17.4490

00:34.9856

183.984

9

7

Mikhail Aleshin

D/H/H/F

17.6076

17.6135

00:35.2211

182.754

10

9

Scott Dixon

D/C/C/F

17.6701

17.5716

00:35.2417

182.647

11

2

Juan Montoya

D/C/C/F

17.5590

17.6840

00:35.2430

182.641

12

15

Graham Rahal

D/H/H/F

17.6816

17.6364

00:35.3180

182.253

13

14

Takuma Sato

D/H/H/F

17.7213

17.6556

00:35.3769

181.949

14

41

Jack Hawksworth

D/H/H/F

17.7183

17.7072

00:35.4255

181.700

15

26

Carlos Munoz

D/H/H/F

17.8024

17.7469

00:35.5493

181.067

16

11

Sebastien Bourdais

D/C/C/F

17.8887

17.6884

00:35.5771

180.925

17

98

Alex Rossi (R)

D/H/H/F

17.7853

17.7929

00:35.5782

180.920

18

19

Gabby Chaves

D/H/H/F

17.8346

17.8481

00:35.6827

180.390

19

27

Marco Andretti,

D/H/H/F

17.7837

17.9196

00:35.7033

180.286

20

28

Ryan Hunter-Reay

D/H/H/F

17.9788

17.8004

00:35.7792

179.903

21

18

Conor Daly (R)

D/H/H/F

18.0670

17.9641

00:36.0311

178.646

22

5

James Hinchcliffe,

D/H/H/F

18.3330

18.4430

00:36.7760

175.027