Ericsson hopeful of British GP medical clearance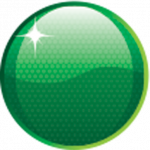 Marcus Ericsson is hopeful he will receive the all-clear to race in the British Grand Prix after escaping injury following a high speed practice crash.
The Sauber driver was transferred to hospital for precautionary checks following a nasty collision with the barriers at Stowe corner.
Ericsson was able to extricate himself from the car under his own power, but the FIA deemed the Swede required a full examination in hospital.
After declaring himself 'sore' but 'okay', Ericsson will now require medical clearance from the FIA to compete in today's race.
"It was obviously a huge accident," said Ericsson. "I went a bit too wide on the kerb in Turn 15 and touched the grass, which was a bit wet.
"I lost the car and this was followed by a big impact with the barriers.
"I went to the medical centre, but, because of the impact, they wanted to send me to hospital.
"Many check-ups have been done and things are looking good.
"I am feeling a bit sore, but everything else is OK.
"It is obviously disappointing that I was not able to participate in qualifying, but the most important is that I am alright.
"I apologise to my car crew that I have caused them a lot of work."
Meanwhile, Nico Rosberg has escaped a trip to the stewards following qualifying.
The Mercedes driver was investigated for driving too slowly on an in-lap.
Rosberg was judged not to have breached the rules and will keep his second place grid slot.