Keselowski wins on fumes at Kentucky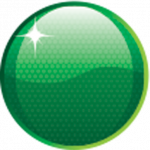 Brad Keselowski used the last drop of fuel to outlast the field at Kentucky Speedway.
The result came on the back of his win at Daytona last weekend, his fourth of the season.The Penske driver's victory sees him lock in a spot in the Chase for the Sprint Cup.
After a wild night which saw the likes of Jimmie Johnson and Joey Logano join a string of drivers in the garage with crash damage, Keselowski, who led 75 laps, played the fuel game to perfection.
This was despite being at the head of the field during the final run to the flag.
With crew chiefs unsure if they could make the final laps, a flurry of pit stops started to occur behind Keselowski.
He kept his cool even when Carl Edwards sat on his bumper heading into the final two laps.
It appeared that the Penske Ford was out of fuel prior to the final lap, but it then came to life and he literally coasted across the line.
"It's number four this year. Gosh, that's great," said Keselowski.
"We knew the fuel mileage. We went out and we set a really fast pace there on that restart and was just using fuel, and then it became obvious that you were gonna have to save fuel at the end, but I already used so much.
"It's a testament to our guys to have the fuel mileage that we did to be able to get back what I burnt early in the run and get the Miller Lite Ford in Victory Lane.
"I know it's been a good track for us in the past, but this isn't the same Kentucky, I can tell you that. These cars were tough to drive today, but a good tough.
"This was a hard-fought battle and I'm really proud of everybody on the #2 crew to get win number four and take that first place."
Series points leader Kevin Harvick started on the pole and led a race-high 128 laps, but finished ninth.
The repaved and reconfigured surface at Kentucky Speedway, plus rain which washed out qualifying, saw a number of wrecks with the low-downforce package being used.
In all, there were 11 cautions (equalling a track high) in the 267-lap race. There were 17 lead changes.
The action was not just on the track, with a BBQ on the back of a pick-up truck causing a fire in the parking lot which was extinguished by fire crews.
VIDEO: Race recap

Quaker State 400 Presented by Advance Auto Parts : Kentucky Speedway
| | | | | | | | | | |
| --- | --- | --- | --- | --- | --- | --- | --- | --- | --- |
| POS. | CAR # | DRIVER | MAKE | START | LAPS | LAPS LED | STATUS | POINTS | BONUS PTS |
| 1 | 2 | Brad Keselowski | Ford | 2 | 267 | 75 | Running | 44 | 4 |
| 2 | 19 | Carl Edwards | Toyota | 5 | 267 | 0 | Running | 39 | 0 |
| 3 | 31 | Ryan Newman | Chevrolet | 14 | 267 | 0 | Running | 38 | 0 |
| 4 | 41 | Kurt Busch | Chevrolet | 3 | 267 | 10 | Running | 38 | 1 |
| 5 | 14 | Tony Stewart | Chevrolet | 22 | 267 | 0 | Running | 36 | 0 |
| 6 | 16 | Greg Biffle | Ford | 23 | 267 | 0 | Running | 35 | 0 |
| 7 | 1 | Jamie McMurray | Chevrolet | 16 | 267 | 0 | Running | 34 | 0 |
| 8 | 20 | Matt Kenseth | Toyota | 11 | 267 | 2 | Running | 34 | 1 |
| 9 | 4 | Kevin Harvick | Chevrolet | 1 | 267 | 128 | Running | 34 | 2 |
| 10 | 78 | Martin Truex Jr | Toyota | 7 | 267 | 46 | Running | 32 | 1 |
| 11 | 6 | Trevor Bayne | Ford | 17 | 267 | 0 | Running | 30 | 0 |
| 12 | 18 | Kyle Busch | Toyota | 6 | 267 | 0 | Running | 29 | 0 |
| 13 | 88 | Dale Earnhardt Jr | Chevrolet | 13 | 267 | 0 | Running | 28 | 0 |
| 14 | 5 | Kasey Kahne | Chevrolet | 18 | 267 | 0 | Running | 27 | 0 |
| 15 | 11 | Denny Hamlin | Toyota | 10 | 267 | 0 | Running | 26 | 0 |
| 16 | 3 | Austin Dillon | Chevrolet | 12 | 267 | 1 | Running | 26 | 1 |
| 17 | 10 | Danica Patrick | Chevrolet | 27 | 266 | 2 | Running | 25 | 1 |
| 18 | 27 | Paul Menard | Chevrolet | 24 | 266 | 0 | Running | 23 | 0 |
| 19 | 42 | Kyle Larson | Chevrolet | 20 | 266 | 0 | Running | 22 | 0 |
| 20 | 43 | Aric Almirola | Ford | 26 | 266 | 0 | Running | 21 | 0 |
| 21 | 98 | Cole Whitt | Chevrolet | 36 | 266 | 0 | Running | 20 | 0 |
| 22 | 23 | David Ragan | Toyota | 31 | 265 | 2 | Running | 20 | 1 |
| 23 | 15 | Clint Bowyer | Chevrolet | 25 | 265 | 0 | Running | 18 | 0 |
| 24 | 30 | Josh Wise | Chevrolet | 40 | 264 | 0 | Running | 17 | 0 |
| 25 | 95 | Ty Dillon | Chevrolet | 30 | 264 | 1 | Running | 0 | 0 |
| 26 | 46 | Michael Annett | Chevrolet | 37 | 264 | 0 | Running | 15 | 0 |
| 27 | 55 | Reed Sorenson | Chevrolet | 39 | 262 | 0 | Running | 14 | 0 |
| 28 | 32 | Jeffrey Earnhardt | Ford | 38 | 262 | 0 | Running | 13 | 0 |
| 29 | 38 | Landon Cassill | Ford | 29 | 261 | 0 | Running | 12 | 0 |
| 30 | 13 | Casey Mears | Chevrolet | 28 | 246 | 0 | Running | 11 | 0 |
| 31 | 24 | Chase Elliott | Chevrolet | 8 | 210 | 0 | Running | 10 | 0 |
| 32 | 48 | Jimmie Johnson | Chevrolet | 9 | 208 | 0 | Accident | 9 | 0 |
| 33 | 44 | Brian Scott | Ford | 32 | 151 | 0 | Accident | 8 | 0 |
| 34 | 7 | Regan Smith | Chevrolet | 33 | 150 | 0 | Accident | 7 | 0 |
| 35 | 21 | Ryan Blaney | Ford | 15 | 143 | 0 | Running | 6 | 0 |
| 36 | 47 | AJ Allmendinger | Chevrolet | 19 | 103 | 0 | Accident | 5 | 0 |
| 37 | 34 | Chris Buescher | Ford | 34 | 92 | 0 | Accident | 4 | 0 |
| 38 | 83 | Matt DiBenedetto | Toyota | 35 | 79 | 0 | Accident | 3 | 0 |
| 39 | 22 | Joey Logano | Ford | 4 | 52 | 0 | Accident | 2 | 0 |
| 40 | 17 | Ricky Stenhouse Jr | Ford | 21 | 9 | 0 | Accident | 1 | 0 |