Vale Carl Haas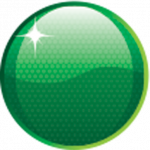 The final chapter in one of the great dynasties of American motor racing ownership has closed with the death of Carl Haas.
A self-made entrepreneur, Haas died aged 86 after a long fight with alzheimer's disease.
Haas was a distributor for Lola and Hewland in North America but it was his alliance with actor and racer Paul Newman to form the eponymous Newman-Haas IndyCar team that he perhaps became best known for.
It was to be the start of the next stage in 1978 F1 champion Mario Andretti's career as the founding driver of the team in 1983. He would be joined by his son Michael Andretti at Newman-Haas six years later.
The team compiled 107 IndyCar wins, 109 pole positions and eight CART/Champ Car titles.
Stan Sport is the only way to watch every round of the INDYCAR SERIES. Click here for all the action streaming ad-free, live and on demand.
Its championship-winning drivers were Mario Andretti (1984), Michael Andretti (1991), Nigel Mansell (1993), Cristiano da Matta (2002) and Sebastien Bourdais (2004-2007).
Newman-Haas famously signed Mansell for the 1993 season, fresh from his epic F1-winning campaign with Williams the year before.
Mansell came out in the opening round on the streets of Surfers Paradise converting pole position into a win on debut before going on to score the CART title.
It was on the Gold Coast where Haas endeared himself to fans where his well known eccentric ways would see him move around the pits with his unlit cigar before engaging in his favourite pre-race ritual of blessing the front of his cars.
Haas and Newman welcomed a third partner, Mike Lanigan, in 2007 but with Newman's death the following year and the fracture in America's open wheel ranks taking its toll, the team eventually folded in 2011.
Haas was also responsible for bringing 1980 World Champion Alan Jones out of retirement in 1985 when he formed a Formula 1 team funded by Beatrice Foods using a Lola chassis and Ford engine.
The operation folded after 1986 during which Jones had endured an agonising 11 retirements through the year.
The late Justin Wilson, who had replaced the squad's four-times winning champion Bourdais, scored the team's final IndyCar win in Detroit in 2008.
Tributes for the Chicago-born Haas – a true gentleman and giant of the sport – have started to pour in.
MARIO ANDRETTI (driver for Newman/Haas Racing from 1983-1994, 1984 Indy car champion, 18 race wins with team)
Carl had a heart of gold and a deep commitment to our sport. He earned the respect and admiration of his competitors and all those who drove for him through the years for being tenacious yet fair.
In fielding teams in various series from SCCA to Formula One, Carl always sought the best equipment, the best drivers and the best team personnel. His legacy especially in Indy cars will be his phenomenal record of victories and championships, thanks in part to the great supporting cast I just mentioned.
When I recall the joys of my whole career, I have to include my tenure at Newman/Haas because of the people. Spending 12 seasons with Carl and (wife) Berni and Paul Newman was amazing, triumphant, relentless work and heartwarming. All of it.
The sport has lost a colourful character, but Carl Haas is unforgettable. He will always be an icon in motorsports and myself and so many others have lost a dear friend.
MICHAEL ANDRETTI (current owner of Andretti Autosport; driver for Newman/Haas Racing from 1989-1992, 1995-2000)
I am deeply saddened to learn of the passing of Carl Haas. Carl was an icon to our sport and the automotive industry, and I owe a great deal of my career's success to my time with Carl and the Newman/Haas family.
Paul and Carl built what was undoubtedly one of the greatest teams in history; I am truly honoured to have been a part of the legacy they built.
SEBASTIEN BOURDAIS (current driver at KVSH Racing; driver for Newman/Haas Racing from 2003-07, won four consecutive championships from 2004-07)
It is with great sadness that I heard the news of Carl's passing. Back in 2002, Carl gave me the opportunity of a lifetime when he hired me to drive the second Newman/Haas Racing in CART for the 2003 season. He did so with no sponsor to run the car, and I will be forever grateful for the faith he placed in me.
From 2003 to the end of 2007, the whole team became a real family to me, thanks to him, Berni and Paul, who had successfully assembled the best group of guys I ever worked with. Today, I can only feel privileged to have been able to contribute with poles, wins and championships to Carl's racing legacy.
My deepest condolences to Berni and their family. Carl, you will be dearly missed.
J. DOUGLAS BOLES (president, Indianapolis Motor Speedway)
Carl Haas fielded cars for some of the best drivers in the world and his leadership and competitive spirit caused Newman/Haas Racing to become one of the most successful teams in our sport's history.
The IndyCar community was fortunate to have his personality as part of its family and Mr. Haas' legacy of excellence and winning will long be remembered.
MIKE LANIGAN (current co-owner at Rahal Letterman Lanigan Racing; former co-owner at Newman/Haas/Lanigan Racing)
As a partner of Carl's for four years in IndyCar, I got to know him as a generous and kind individual whose whole life's purpose was racing. I have always had the respect for the man who achieved so much success on and off the track.
He lived the American dream in starting his career under humble beginnings and achieved his accomplishments through hard work, long hours and determination. Isn't that what this country is all about?
He will be sadly missed, but never forgotten.
MARK MILES (CEO, Hulman & Co., parent of INDYCAR and Indianapolis Motor Speedway)
All of us at IndyCar and the Indianapolis Motor Speedway are saddened to hear of the passing of Carl Haas.
His contributions to our sport were immeasurable and the success of Newman/Haas Racing solidifies his place as a legend in motorsports.
We send our condolences to his family and friends during this difficult time.
GRAHAM RAHAL (current driver at Rahal Letterman Lanigan Racing; driver for Newman/Haas/Lanigan Racing from 2007-10)
Carl Haas was one of the legends of our sport, a person whose passion for racing led his teams and businesses to amazing success over the years.
I personally can't thank Carl enough for giving me my first opportunity and introducing me to the sport I love.
In his time, Carl was the boss of many of racing's greatest drivers, and for me to get to work under him for those four years was some of the greatest times of my life. There weren't many like Carl, and he will surely be missed.
ORIOL SERVIA (driver for Newman/Haas Racing in 2005, '09, '11)
Carl's overwhelming success in racing as his legacy states was only matched by his genuine, passionate and peculiar character. I was lucky enough to drive for Carl in the three different seasons (2005, '09, 11) and during those years all the conversations I had with him were priceless.
He was loved and appreciated by everyone that ever worked for him. He had high loyalty standards and all his partnerships with manufacturers, sponsors, Paul Newman and with his long life partner and wife, Berni Haas, are a clear proof of it and should serve as an example to the rest of the racing and business community.
DARIO FRANCHITTI (triple Indy 500 champ, ex-Ganassi, Team Green and Andretti Green driver)
He owned cars in all kinds of series, Can Am, F1, NASCAR and of course Indycar where he became a legend.
Together with Paul Newman they had many huge years, world class drivers, big sponsors and a great team of people, in later years though Carl and Paul dug into their own pockets to keep that group of amazing people together. He was an unbelievably hard business man but loved his sport.
I talked with Carl and Paul once to come to their team, Paul wanted to drink beer and talk it over… Negotiating with Carl is something neither my manager Julian or I will ever forget! He wrote the book.
Carl was an eccentric, hilariously so at times.
I'll tell you this though, when I won a race or championship or had another sizeable crash the first email I always received was from Carl and Berni either to congratulate me or to ask if I was ok and if I needed anything.
We will never see his or Paul's like again, rest in peace guys, we miss you both.
See tribute video below