Le Brocq leads the way in Dunlop Series practice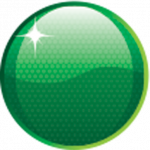 Jack Le Brocq has stormed to the fastest time following the opening two practice sessions for the Dunlop Series in Townsville.
Piloting the #5 Prodrive Racing Australia Ford, Le Brocq posted his best time on his final lap with a 1:14.00s.
It was good enough to eclipse Brad Jones Holden driver Macauley Jones (1:14.32s) with Prodrive team-mate Garry Jacobson (Falcon) third (1:14.47s).
GRM's James Golding, who was quickest in the opening session, ended up fourth fastest ahead of team-mate Richard Muscat and Matt Stone Racing's Todd Hazelwood.
Andrew Jones was next ahead of Paul Dumbrell, who had been absent for the first session after missing his connecting flight to Townsville.
Practice 1 had seen Jake Kostecki spin into the Turn 3 tyre barrier, where he was soon joined by Muscat.
One 15-minute qualifying session for the opening 21-lap race is scheduled for 1110 local time tomorrow.
Practice 1
| | | | | | |
| --- | --- | --- | --- | --- | --- |
| 1 | Wilson Security PAYCE GRM      | James Golding     | Holden Commodore VF | 1:15.4027 | |
| 2 | GoGetta Racing                 | Jack Le Brocq     | Ford Falcon FG/X    | 1:15.4384 | 0:00.0357 |
| 3 | Wilson Security PAYCE GRM      | Richard Muscat    | Holden Commodore VF | 1:15.5501 | 0:00.1474 |
| 4 | PAYCE                          | Macauley Jones    | Holden Commodore VF | 1:15.7243 | 0:00.3216 |
| 5 | Challenger Valve Racing        | Garry Jacobson    | Ford Falcon FG/X    | 1:15.7814 | 0:00.3787 |
| 6 | Eggleston Motorsport           | Taz Douglas       | Holden Commodore VE | 1:15.7919 | 0:00.3892 |
| 7 | Alliance Truck Parts Racing    | Andrew Jones      | Holden Commodore VF | 1:15.8214 | 0:00.4187 |
| 8 | iseek Communication / MSR      | Todd Hazelwood    | Holden Commodore VF | 1:15.9211 | 0:00.5184 |
| 9 | Wynn's Racing                  | Josh Kean         | Holden Commodore VF | 1:16.1635 | 0:00.7608 |
| 10 | Team Caltex                    | Renee Gracie      | Ford Falcon FG      | 1:16.6668 | 0:01.2641 |
| 11 | Paul Morris Motrosports        | Anton de Pasquale | Ford Falcon FG      | 1:16.7352 | 0:01.3325 |
| 12 | DavBridge Constructions / MWM | Shae Davies       | Ford Falcon FG      | 1:17.0085 | 0:01.6058 |
| 13 | Middy's Data & Electrical/MWM | Bryce Fullwood    | Ford Falcon FG      | 1:17.0571 | 0:01.6544 |
| 14 | Auto One / MSR                 | Adam Marjoram     | Ford Falcon FG      | 1:17.1255 | 0:01.7228 |
| 15 | Kostecki Brothers Racing       | Jake Kostecki     | Holden Commodore VF | 1:17.9551 | 0:02.5524 |
| 16 | Castrol Racing / LD Motorsport | Alex Rullo        | Holden Commodore VF | 1:18.2325 | 0:02.8298 |
| 17 | Cavalier Homes                 | Matthew Chahda    | Ford Falcon FG      | 1:18.2789 | 0:02.8762 |
| 18 | Kilar Towing Equipment / STR  | Mathew Palmer     | Ford Falcon FG      | 1:20.1930 | 0:04.7903 |
Practice 2
| | | | | | |
| --- | --- | --- | --- | --- | --- |
| 1 | GoGetta Racing                 | Jack Le Brocq     | Ford Falcon FG/X     | 1:14.0087 | |
| 2 | PAYCE                          | Macauley Jones    | Holden Commodore VF | 1:14.3294 | 0:00.3207 |
| 3 | Challenger Valve Racing        | Garry Jacobson    | Ford Falcon FG/X     | 1:14.4799 | 0:00.4712 |
| 4 | Wilson Security PAYCE GRM      | James Golding     | Holden Commodore VF | 1:14.6306 | 0:00.6219 |
| 5 | Wilson Security PAYCE GRM      | Richard Muscat    | Holden Commodore VF | 1:14.6614 | 0:00.6527 |
| 6 | iseek Communication / MSR      | Todd Hazelwood    | Holden Commodore VF | 1:14.7816 | 0:00.7729 |
| 7 | Alliance Truck Parts Racing    | Andrew Jones      | Holden Commodore VF | 1:14.8173 | 0:00.8086 |
| 8 | Eggleston Motorsport           | Paul Dumbrell     | Holden Commodore VE2 | 1:14.9954 | 0:00.9867 |
| 9 | Paul Morris Motrosports        | Anton de Pasquale | Ford Falcon FG       | 1:15.2070 | 0:01.1983 |
| 10 | DavBridge Constructions / MWM | Shae Davies       | Ford Falcon FG       | 1:15.2464 | 0:01.2377 |
| 11 | Eggleston Motorsport           | Taz Douglas       | Holden Commodore VE2 | 1:15.3353 | 0:01.3266 |
| 12 | Middy's Data & Electrical/MWM | Bryce Fullwood    | Ford Falcon FG       | 1:15.4178 | 0:01.4091 |
| 13 | Wynn's Racing                  | Josh Kean         | Holden Commodore VF | 1:15.5413 | 0:01.5326 |
| 14 | Auto One / MSR                 | Adam Marjoram     | Ford Falcon FG       | 1:15.7182 | 0:01.7095 |
| 15 | Team Caltex                    | Renee Gracie      | Ford Falcon FG       | 1:16.1744 | 0:02.1657 |
| 16 | Kostecki Brothers Racing       | Jake Kostecki     | Holden Commodore VF | 1:16.3169 | 0:02.3082 |
| 17 | Cavalier Homes                 | Matthew Chahda    | Ford Falcon FG       | 1:16.3353 | 0:02.3266 |
| 18 | Castrol Racing / LD Motorsport | Alex Rullo        | Holden Commodore VF | 1:16.3619 | 0:02.3532 |
| 19 | Kilar Towing Equipment / STR  | Mathew Palmer     | Ford Falcon FG       | 1:18.2118 | 0:04.2031 |