IndyCar Series in $900k bail-out for fans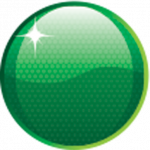 The Verizon IndyCar Series has moved to contribute to refunds for fans who pre-ordered tickets for the defunct Boston Grand Prix.
A company that was formed to manage and promote the race filed for bankruptcy this week, triggering the move.
In April it became clear the proposed street race in Boston would not proceed with IndyCar moving quickly to replace the September 2-4 date with Watkins Glen.
It has been revealed that almost $1.7 million USD ($2.2 million AUD) had been received for ticket purchases for the race before the planned four-year contract was shelved.
"I appreciate IndyCar's willingness to step up for their fans and help resolve this problem," Massachusetts Attorney General Maura Healey said in a statement.
Stan Sport is the only way to watch every round of the INDYCAR SERIES. Click here for all the action streaming ad-free, live and on demand.
"They've gone above and beyond to be a productive part of this solution, and their fans will reap the benefits."
In May 2015, IndyCar entered into an agreement with the race organiser, Boston Grand Prix, for races to be run in Boston until 2020.
IndyCar has confirmed it will contribute $925,000 ($1.2 million AUD) to help reimburse fans.
Attorney General Healey announced earlier today that her office has filed suit against Boston Grand Prix and its chief executive John Casey to pursue the remainder of refunds owed to ticket purchasers.
"We enjoy some of the most loyal and devoted fans in all of sports, and so we are pleased to work with the Attorney General and contribute in her efforts to protect ticket buyers," IndyCar chief executive Mark Miles said.
"We want our fans to know that we share their disappointment that the race won't take place.
"And we also want to join them in expressing our appreciation for Attorney General Healey's work on their behalf."