Fernando Alonso unleashes Honda NSX at Estoril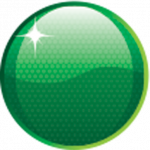 Double world champion Fernando Alonso has interrupted his F1 campaign to put Honda's new generation NSX hybrid supercar through its paces at Estoril.
In what was billed as an exclusive event for Spanish media, Alonso took journalists for fast laps around the one-time grand prix track.
The NSX uses a longitudinally mounted twin turbo six cylinder DOHC engine, a nine-speed dual clutch transmission and a rear Direct Drive Motor placed between the engine and gearbox.
The front wheels are powered independently by two parallel high-performance electric motors, providing torque instantaneously.
The combined power unit has a maximum output of 433kW.
"In terms of driving what really has surprised me are the brakes. The feelings are not so far from what we feel driving in F1,' McLaren-Honda F1 driver Alonso said.
"Driving the NSX is softer and sweeter than an F1 car because you are not searching for every little fraction of an inch, as you do in races.
"It is like the difference between artistic drawing and technical drawing."
Fittingly, the NSX activity was at the circuit where Ayrton Senna took his first F1 win in 1985.
The Brazilian, who won his three world championships in Honda-powered McLarens, was a key factor in the development and launch of the original NSX supercar in the late 1980's.
The new edition of the NSX is manufactured at the Honda Performance Centre in Ohio with Australian sales starting later this year.