Aussie set for Chili Bowl Nationals bid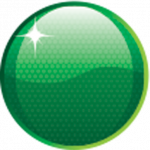 Australian Speedcar driver Lee Redmond has confirmed plans to tackle the prestigious Chili Bowl Nationals in America next year.
The Perth racer will drive an entry fielded by countryman Brett Thomas at the annual event held in Oklahoma in January.
Redmond has been selected as a replacement for Thomas, who is unable to race due to injuries sustained in a Speedcar crash during the summer.
Racing in Speedcar racing's biggest race in the world has been a long time ambition for former speedway motorcycle rider.
"The Chili Bowl is just one of those events that you have to attend and to have this opportunity is enormous," said Redmond.
"Nearly 350 cars entered the race this year and we're expecting around that come January – it's the biggest speedway event by entry numbers anywhere in the world.
"Brett's been a good mate for a long time and I feel for him that he can't be doing this himself – but also can't thank him enough for the opportunity.
"I think we've got a good package and we'll be doing our best to showcase WA and Australian Speedcar racing on the world stage."
More than 20,000 spectators are expected to witness the Chili Bowl Nationals which also attracts drivers from NASCAR, NHRA and the popular World of Outlaws series.
Three-time NASCAR Sprint Cup champion Tony Stewart has recorded two Chili Bowl victories.