Hamilton against Mercedes team order threat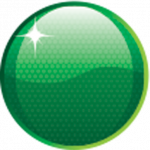 Lewis Hamilton is urging Mercedes not to act upon its threat to impose team orders following a controversial clash with Nico Rosberg at the Austrian Grand Prix.
Mercedes chiefs are set to hold a meeting prior to this weekend's British Grand Prix to discuss a solution to the behaviour of its drivers following the second high profile clash in five races.
Its drivers Rosberg and Hamilton collided while battling for the lead on the final lap at the Red Bull Ring which saw the team squander a likely 1-2 finish.
While the Mercedes team-mates chose to blame each other, stewards declared Rosberg was at fault issuing him with a 10 second penalty and two penalty points on his licence.
Up until this point Mercedes has allowed its drivers to race free from team orders but this is now under threat.
Eventual Austrian Grand Prix winner Hamilton is hopeful for the sake of the sport that Mercedes boss Toto Wolff avoids introducing team orders.
"I grew up wanting to race, racing the best, and being the best, by outdriving another individual," said Hamilton.
"I saw a replay of Michael (Schumacher) and (Rubens) Barrichello years ago – and I was disappointed back then as a fan.
"We never want team orders like that to happen.
"The great thing is Toto and Niki (Lauda) have been great these past three years and allowed us to race.
"That's what racing is about. It's not always going to be perfect, but that's motor racing.
"We're driving at over 200mph (320 km/h) – you expect us to drive around and never have a problem? I doubt it.
"So I hope that it doesn't change and I hope we can continue to race. That's just my honest opinion from my love of this sport."
A clearly disgruntled Wolff revealed his team order threat shortly after the incident at the Red Bull Ring which he labelled 'brainless' as the team threw away a 1-2 finish.
Although admitting he would be upset to impose team orders, he is adamant that contact must stop.
"I don't want to attribute a particular blame to each of them, because there is the heat of the moment, and it is either the first lap or the last lap," added Wolff.
"But you know what? I am fed up with trying to analyse it. I just don't want any contact any more."